GUEST COLUMN: Who was William Few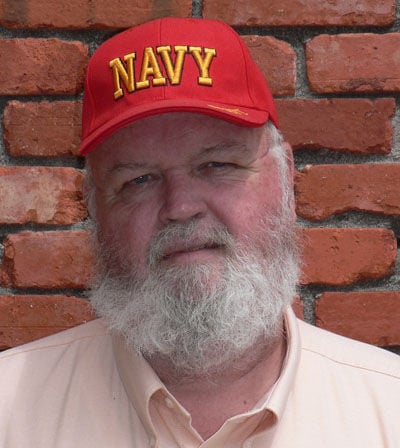 The majority of Georgians pull for the underdog in today's world. And it's the same way with historical characters. The aristocrats and bluebloods have their place, no doubt about it. But, we admire the struggles of guys like Davy Crockett, Daniel Boone and Jim Bridger.
William Few started out that way. His family had emigrated from England, settled in Maryland and raised tobacco on a small farm. A series of droughts ruined the farm, and the Few's moved to the backwoods of western North Carolina, where they became involved with a group of populists called the "Regulators," a group that opposed the tidewater politicians imposing economic sanctions and regulations. By 1771, the protests became confrontations, and the unarmed westerners clashed with the North Carolina Militia at the battle of the "Alamance." The westerners were soundly defeated, one of William's brothers was hanged and their farm was ransacked by Militia.
The family moved to Wrightsboro, leaving William behind to settle the family's affairs and sell their property.
The dispute between state factions began to dissolve in the years William remained in North Carolina, and both sides turned against the imperial measures imposed by Great Britain. William joined a militia company and engaged in their training regimen over that period.
It would be 1775 before William joined his family in Georgia. Where the self-educated frontiersman opened a law office, and quickly joined a patriot militia unit commanded by another brother. It would be 1778, when Georgia faced the threat of invasion by a force of loyalist militia and British regulars based in Florida. William was called to active duty.
It was a disaster. The American patriot forces were routed, and would be almost completely destroyed within a year. Half of the original forces would never return home.
The British captured Savannah, and made their way up the Savannah River and captured Augusta. But throughout 1779 the regiment, with Few now second in command, kept skirmishing with British units and recaptured Augusta.
The style of frontier fighting William now used with his citizen-soldiers began to reverse the fortunes of war in Georgia. However, another attack on Savannah by Continental Army forces once again proved futile and they were soundly defeated, causing the Creek to rise against the settlers thinking the British were going to win, and the settlers were weak.
The British now developed a strategy of starting in Georgia and sweeping upward toward Virginia and beyond, crushing the rebellion. Few's westerners kept the British from consolidating a loyalist base, and he emerged as a gifted administrator and logistics expert. He became a bold, innovative partisan commander. He just used "experience, common sense and patience" he would later write in his memoirs. Plus he displayed the raw physical stamina required to survive the serious hardships of guerilla warfare. He shared the hardships with his troops. And they recognized it.
During the late 1770's William served on a couple of local elected posts, but had to keep returning to the war. He was appointed to represent Georgia in the Continental Congress in 1780. But once again he was sent home to reassemble most of Georgia's scattered government.
He returned to Congress in 1782, where he remained to serve most of the decade. While serving in Congress the State asked him to serve concurrently in the Constitutional Convention that met in Philadelphia in 1787. The dual responsibility caused him to split his time between the two bodies and caused him to miss portions of both. Few supported the creation of a strong national government, and signed the Constitution as a representative from Georgia. He also worked hard to secure the Continental Congress' approval of the new instrument, and participated in the Georgia convention the following year that ratified the document.
William Few was selected to serve as one of Georgia's original U.S. Senators. He left the Senate in 1793 and served yet another term in the state legislature. In 1796 he was appointed as a Federal Judge, where this self taught and self educated lawyer became a strong proponent of public education. He was a founding trustee of the University of Georgia in Athens in 1785. His efforts to establish UGA as the first state-chartered university in the United States indicated the importance he placed on education.
He was an outspoken opponent of the infamous Yazoo Land Fraud (that's another column), though his political enemies tried to implicate him in this scam.
At the urging of his wife, a New Yorker, Few left Georgia in 1799 and moved to Manhattan. While living there he took on another career of public service. While continuing to practice law, he served as president of the City Bank of New York (Citigroup nowadays). Then, once again, was a representative to the State assembly. This time the New York State Assembly from 1802-1805, and as a city alderman from 1813-1814, and as New York's inspector of prisons from 1802-1810. He still ain't done, serving as the United States Commissioner of Loans in 1804.
He did finally retire in 1815 to his home in Fishkill, New York, where he died on July 16, 1828, at the age of 80.
He was survived by his wife and three daughters. He wrote his memoirs and addressed them to his daughter, Frances. He was buried in the yard of the Reformed Dutch Church of Fishkill Landing. In 1973, at the request of the State of Georgia, his remains were removed and reinterred at Saint Paul's Church, in Augusta.
James Marshal said of William Few: "He was one of those men, few and far between, who effect more by solid weight of character than many can by eloquent speech or restless action."
I hope you celebrated Constitution Day on Sept. 17th. You didn't know? Well, now you know one of the guys that signed it for you.
Mike Ragland is a Cave Spring city councilman and a retired Rome police major. His most recent book is "Living with Lucy." Readers may contact him at mrag@bellsouth.net or mikeragland.com.