GUEST COLUMN: Veterans Day, 2017: The Greatest Generation remembered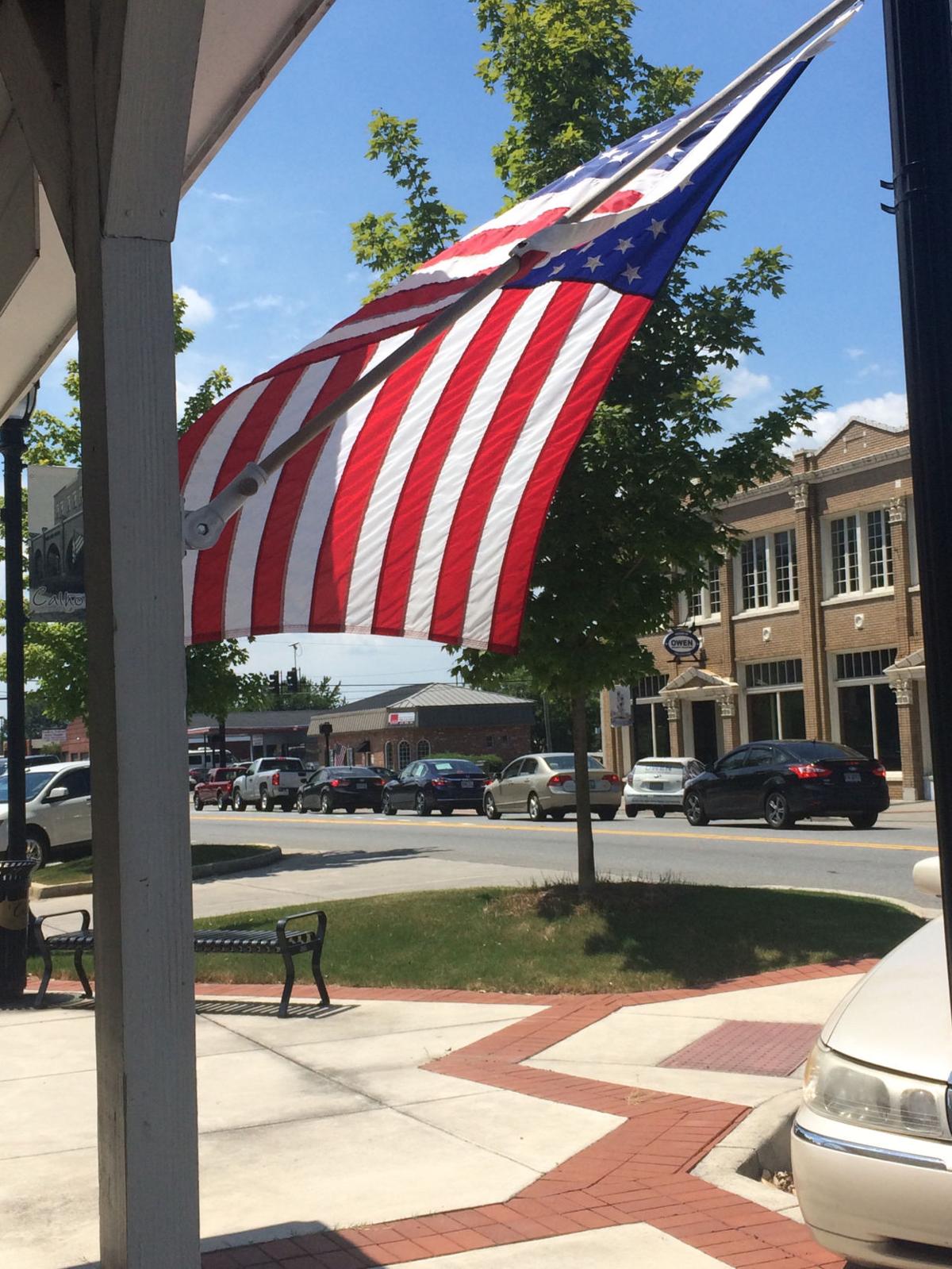 SATURDAY IS VETERANS DAY. I find myself thinking about the "the greatest generation." Tom Brokaw really got it right when he referred to our folks as such. They lived through the great depression. They knew about service and sacrifice. I consider their achievements in life as they returned to civilian life after the war. World War II veterans belong to this generation. Veterans such as the late Paul Stephens Hull Terrell, my daddy. He served in the Army in Guadal Canal in World War II. He drove a "DUKW," an amphibious vehicle used for transportation of goods and troops over land and water. I don't know much about his experience in Guadal Canal. He never talked about it except for a story he once told. He said he went swimming in the ocean one day and a whale swam underneath him! He wasn't afraid. He was mesmerized by this great creature swimming right under him as if it wanted to play.
IN 1945 MAMA AND DADDY GOT MARRIED at Barnwell Chapel at Berry. Daddy remained in the Army until 1947, I think it was. He returned to school and finished college in the summer of 1953 at UGA. He then began a long active career as an educator and coach.
I THINK ABOUT MY UNCLES: Wade Griffin, John Sheffield and Tom Long, all of whom were World War II veterans who are no longer with us.
When my thoughts turn to Mama's brother, Uncle Wade, I think of the letters he wrote her when she was in school at Berry. Like the one in which he said, "Well Charlotte, I better go. The teacher just gave me a look. So I winked at her."
Uncle Wade. Fresh faced. Nineteen years of age. He was in the Army, on a troop transport train in France, headed toward the front. The train wrecked. There were no survivors. When Grandma got the news she called Uncle Glenn, who worked at Berry at the time, and asked him to let Mama and my aunts know. Mama said when she saw Uncle Glenn coming she knew right away why he was there. At Mt. Vernon United Methodist Church, in the Whitfield county community of Westside, is a memorial window to Uncle Wade. He is buried in that famous cemetery in France, the one with all the white crosses.
UNCLE JOHN NARROWLY ESCAPED capture in Germany. He served in the Army and, if I am not mistaken, he was involved in trench warfare. He suffered horribly. Like Daddy, and Uncle Tom, he never talked about it. He resumed civilian life after the War. He represented Brooks County, Georgia, in the legislature around 1950. He subsequently met my Aunt Melba, who was running Governor Marvin Griffin's office. Uncle John married her in 1957 at the Berry College chapel. In the early 1960's he ran for lieutenant governor against Peter Zack Geer. Uncle Tom, and Daddy criss-crossed Georgia all summer that year campaigning for him. We gathered around the TV at Grandma's house and watched him debate Peter Zack Geer on WSB. You may remember the late Ray Moore. He was, for many years, the WSB TV news anchor. He was the moderator of the debate. Although their campaign for lieutenant governor was a close race, Uncle John lost.
UNCLE TOM WAS ON THE LANDING AT D-DAY. His picture, in fact, is on the cover of the Time Life book which tells all about it. Just as Uncle John and Daddy had done after the war, Uncle Tom resumed civilian life. He was an electrician for TVA (Tennessee Valley Authority) for many years. He retired from TVA and was active in veterans groups in Dalton. He had strong opinions and our favorite memories of him are his talking politics at family gatherings.
VIET NAM VETERANS have not received our thanks enough for their service. I think of my brother, Steve Terrell, who is currently experiencing the ill effects of his exposure to Agent Orange. When he went to Viet Nam, in 1970, I was afraid I would never see him again. But he returned safely home and I have thanked him many times for his service!
I HAVE OFTEN THOUGHT of the day Mama learned of Uncle Wade's death. World War II was happening on the world stage, and it came down to my family, Berry College, and a place called Rocky Face. I think of folks from the greatest generation whom I have mentioned here. I admire them for their achievements in life. Fondly I remember them all and highly prize their stories and how they resumed their civilian lives after the war.
Do not ever miss an opportunity to thank our veterans — of every age and stage — for their service. Freedom indeed is not free. The men and women of our armed forces sacrifice a great deal to keep us safe. To keep us free. To all our veterans, of every age and stage, my sincerest thanks to you all for your service. Happy Veterans Day!
Native Roman Pam Walker is a paralegal, a history enthusiast, and an avid reader of Southern fiction. Readers may email her at pamtwalker@gmail.com.