GUEST COLUMN: Too much of Boston is never enough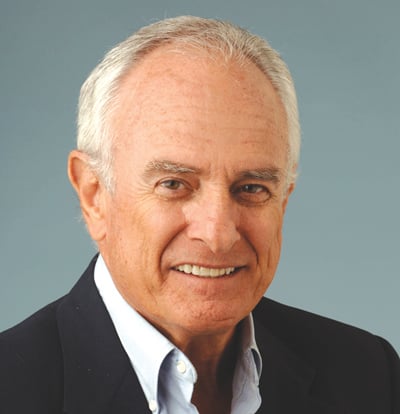 BOSTON — Even when the temperatures plummet below freezing and the wind chill makes you reach for another layer of clothing, Boston is an electric city that beckons those who have a bent for history, lobster, scrod, and a stroll down Yawkey Way — where the latest Red Sox World Series banner is firmly in place to remind New Englanders and visitors that the Curse of the Bambino is no mas.
Encores, when it comes to history, are never redundant. Follow the Freedom Trail up to the Old North Church and let your imagination take umbrage at provincialism. The lanterns are lit and Paul Revere is urging his steed with the greatest of alacrity to warn everybody that the British are coming. Boston's landmarks are inveigling. Faneuil Hall has always been alluring, but at Christmas, the decorations make it irresistible to the eye.
The Boston Tea Party Museum is a reminder of the commitment and resolve of the colonials. Taxation without representation! What would they think if they were with us today? What would they say about the cost of a cab ride from Logan Airport to your downtown hotel totaling only $23.00 but a third of that amount going for the toll of passing through the Ted Williams Tunnel? Actually, I am okay with that. Use of the tunnel means that you are little more than 15 minutes from downtown.
In Boston, everywhere you go there is water. The Boston Harbor, the Charles and Mystic rivers, the Fort Point Channel. The chill coming off those bodies of water when you take your early morning walk is quickening yet invigorating. When the temperatures bite through your jeans, gloves and topcoat, you appreciate being a little tested by the outdoor conditions. As you brace against the cold, there are visions of a fireplace throwing off its warmth.
Throw a rock over your shoulder, and it would likely land somewhere in the vicinity of one of Boston's countless fine-dining restaurants. A variety of menu selections await when you spend time in Boston. If you want to enjoy the best in seafood, atmosphere, tradition and history, spend an evening at "Ye Olde Union Oyster House" at 41 Union St.
Its brick construction, low ceilings, and cozy booths make the establishment my favorite restaurant in Boston. If you are lucky, you may have a friend like Jonnet Holladay who knows someone at the restaurant — someone, for example, like Patti Burke, dining room manager, who might reserve Booth No. 18 for you for dinner. That was John F. Kennedy's favorite booth when he went there for a meal in his prime. The booth is now dedicated to his memory. JFK was not the only luminary to hang out at the Union Oyster House. When Daniel Webster, the congressman, senator, and secretary of state under three presidents, stopped in for lunch he always ordered oysters on the half shell by the half dozen — never ordering less than three dozen and washing them down with a tall tumbler of brandy and water. Do raw oysters and brandy enhance brilliance?
Rose Carey became America's first waitress, employed at the Oyster House in the 1920s. It was at the Union Oyster House that toothpicks were first used in America. The proprietor, Charles Foster, hired Harvard boys to dine at the establishment and ask for toothpicks. And, you thought that the use of toothpicks after dinner was a redneck thing!
In 1796, Louis Philippe, the future king of France (1830-1848), lived on the second floor and earned his living by teaching French to the city's fashionable young ladies.
I like being a tourist. I like sitting where John Fitzgerald Kennedy sat and where Daniel Webster ordered raw oysters for lunch. I like visiting the Old North Church where Paul Revere was once a bell ringer. I like sitting in Fenway park and looking to the mound where Babe Ruth once was a dominating pitcher before he became a notorious Yankee slugger.
Boston is like chocolate eclair — too much is never enough!
Loran Smith, of Athens, the long-time sideline radio voice of the Georgia Bulldogs, writes a regular column.