GUEST COLUMN: There's coal in them Floyd hills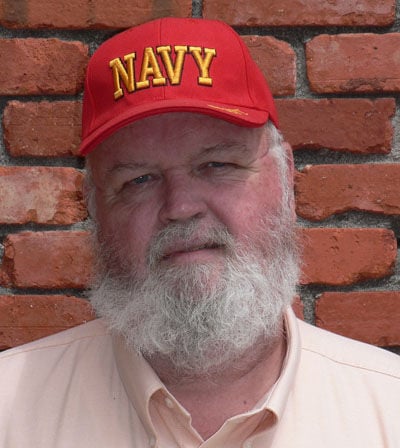 I love history. It doesn't matter if it's U.S., world or local. You see, I think history is about to be eliminated from our schools. I'm afraid it will follow shorthand and cursive writing to the old folk's graveyard. Everything these days is for the NOW, folks are focused in on the present and short term future.
Oh, there are still a few of us history buffs left around, in fact Russ McClanahan, Marlin Teat, Salena Tilley and myself do a history program once a month on local radio. It's a lot of fun, and we try to share some of the things we have accumulated over the years.
One of the things I like to read weekly is the 50 and 100 year section in the Rome News-Tribune. They print short items of things that were happening at that time, and it's the first thing I read. I'm not as interested in the 50 year section as I once was. You see, my name is subject to pop up in that column at any time. In 1968 I was a patrol officer on the Rome Police Department, and could be mentioned any week.
Even the 100 year section doesn't seem to be as far back as it did at one time. So this past Sunday I was reading through the 50 year ago section about which team on area basketball team beat another, and that the Cave Spring Girls hadn't been beat since the game was invented, or not many times. How Coach Graham Woodall had lost all his senior girls, but it didn't matter, this new crop was undefeated. They always list a lot of the player's names, of which I know a whole lot of them, regardless of which team.
There was a short article in the 100 year section where this gentleman was offering to let anyone that needed COAL to come to his property and dig them some. The clipping said that none could be dug for resale, and dealers couldn't have any, but he felt it only right to help his neighbors if he could. It gave his name, and said his property was about three miles south of Rome on the Cave Spring road. I'd never heard of such. There must be a mistake, there isn't any coal in Floyd County, or I would have heard of it. I sat back in my chair, and thought this over.
In 1918 we were in a tremendous war in Europe, and everything ran on coal. Trains were all coal burners, many ships used coal. Major industry had boilers fueled by coal to run the plants, and what power plants they had were either coal fired or water powered. The majority of the nation used coal to heat with. I remembered the government telling people to go cut and burn wood to help alleviate the coal shortage.
OK, so the coal shortage must have hit Rome like it had everywhere else. That would make sense, with this Good Samaritan willing to help his neighbors. But was it true, or was there a mistake in the paper. I had one of those radio shows coming up in a few days. I'd ask Russell, he'd know for sure.
Russell brought a copy of the newspaper with him to our program. Marlin, and Selena were sick, it was just the two of us, and our hostess, Nelle Reagan. They didn't know anymore than I did. The problem was the location. The article said about three miles from Rome, going toward Cave Spring.
Where were Rome's city limits 100 years ago? Or did our reporter just take a guess? We figured it had to be past Mobley Park (do you know where that was). Russell guessed it should be around Padgett Lake, or close by.
I kept thinking about it. Who did I know that grew up in Primrose Village? Jim Christie and Robert Plumadore both came to mind. I talk to Robert a good bit on Facebook, so I sent him the above question posed in this column.
He said it was on the mountain behind Padgett Lake, and that he had been to the diggings. He said it was a low grade coal but would burn, and that he had a Bible that an old gentleman had carved for him out of that coal.
I just wonder how many people came and took the owners up on their offer. After Robert cleared up the mystery, a lady e-mailed me and said in the early 50s her dad would take a burlap sack and go up on the mountain just before the work camp on Bluff road, and fill it with coal. That's the same mountain.
On a mission trip to West Virginia, I once saw a young man about 40 feet up on a bank where the highway had cut the road bed. He was digging coal from a seam and tossing it to his wife who was filling the trunk of an old Chevrolet. But I never dreamed of Floyd County having any coal.
If you grew up in a Mill Village house in the 50s, you became well acquainted with Mr. Coal. It was the young boys' job to keep the coal bucket and the kindling box full. When we moved to Rosemont Park, and I saw the floor furnace in our new home, I knew all my Sunday School lessons were true. There was a God!
Mike Ragland is a former Cave Spring city councilman and a retired Rome police major. His most recent book is "Living with Lucy." Readers may contact him at mrag@bellsouth.net or mikeragland.com.