GUEST COLUMN: The sights and smells of home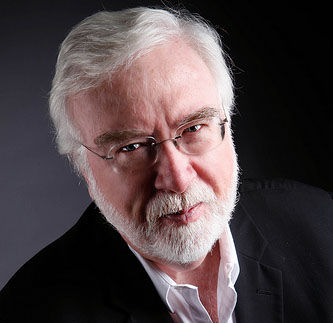 At the risk of the Waffle House organization accusing the Rome News-Tribune of collusion, I am offering a column today on this famed purveyor of bacon and other breakfast/hangover products.
My friend in newsprint, Severo Avila, recently placed a terrific column in this space on the Waffle House world, and now I add my own narrative, albeit with a western flair.
Recently the bride asked me if I wanted to accompany her to one of her many meetings in Albuquerque where she represents The University of New Mexico — Valencia as Dean of Instruction. I like to tag along, and while she is sitting at a large table discussing academic matters with colleagues in sturdy shoes, I roam around and see what trouble I can get in to.
The meeting was held at a government building quite near the Albuquerque airport, only they don't call it the airport. It is called The Sunport. See, we have a ton of sunshine here, and well, you arrive at the port to the … oh well, you get it.
One day I am going to write a column on the street names in Albuquerque, but not today. Let me just say we turned south on Yale and I almost immediately drove the truck into a traffic median.
Like the biblical burning bush of old, there it stood in its black and yellow finery. "Waffle House."
With great anticipation, I returned several days later and pulled into the parking lot. There were a few cars in the lot, so that bode well for a prime seating spot in the restaurant.
At this point, I have to say that I was nervous. Would they know me as a regular customer for decades? Would they sense a southerner's kinship with this palace of coffee and waffles? I pushed the familiar door open and immediately I was confronted with one of the most recognizable smells on earth. No place has the fragrance of a Waffle House.
I spotted a chair at one of the lower counters and sat down. I was immediately greeted and I placed an order for a coffee in that most familiar ceramic cup. The hot coffee tasted just like the gentle beverage at my old haunt, Rome's Chulio Road. At any moment I expected any number of old Rome friends to pile into the restaurant and fill me in on the latest Floyd County news.
I ordered, and yes, I uttered a phrase I have not said since I moved to New Mexico: "Scattered, smothered and covered." Whether the food product or the name of my legendary band featuring the great John Schroeder on drums and Roger Dees on guitar, that phrase bubbles up from the best parts of me and strikes my brain's pleasure center.
I polished off my breakfast (how do they get the bacon strips SO thin?), and asked for my dessert.
 "Do you have apple butter?" I inquired.
She looked at me as if I had uttered the dumbest question on earth. Two packets slid my way and my toast flavor profile was complete.
Exactly the same as Rome, Georgia, you ask?
Okay, there was one big difference, and you may have seen this coming. Instead of the honey dipped southern accents of a great Georgia Waffle House staff (see Severo Avila's recent column), the accents I heard in the Albuquerque Waffle House had a distinct Hispanic/New Mexican lilt. I am so used to New Mexico inflections, I hardly notice anymore, but this was a change in ambiance that I had not anticipated.
What an interesting change in the normal sounds of a Waffle House. The common Waffle House words were all there, but they were all doused in a good acoustic serving of New Mexico green chile.
I have established my local breakfast haunts by now. I have found two of the finest editions of huevos rancheros on the planet in my own Valencia County, New Mexico.
However, if I need a dose of Georgia, I now have a place to go. Smell, taste and sound. Two out of three ain't bad, I say.
Next time I am hitting the Waffle House jukebox. Maybe Severo will fly out and we'll do a double column. There's an idea, I say.
Former Roman Harry Musselwhite is the author of "Martin the Guitar" and is an award-winning filmmaker.