GUEST COLUMN: The need for Black History Month celebration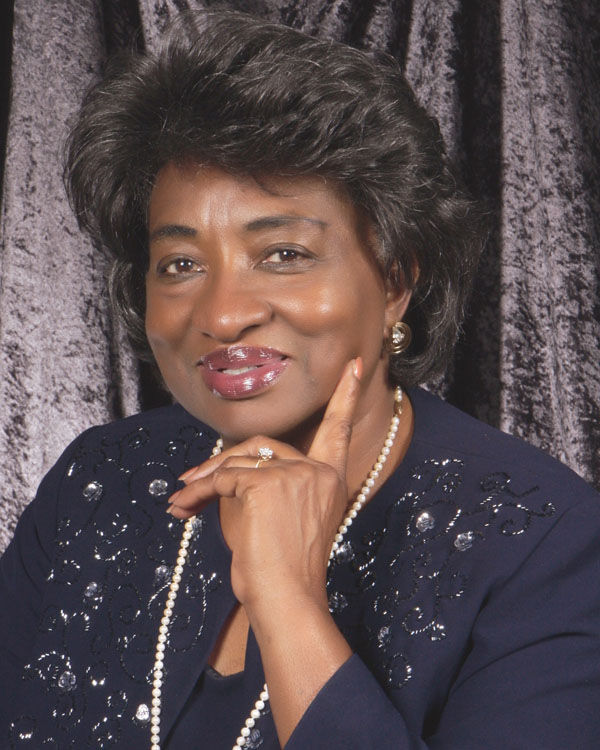 The precursor to Black History Month was created in 1926 in the United States, when historian Carter G. Woodson announced the second week of February to be "Negro History Week," which later evolved and became known as Black History Month.
I used to wonder if this is all necessary. For years my answer was, "No, we too are Americans and are wrapped in the tapestry of the American Society and culture." However, I have always honored the month and respected it. At the same time saying, "Blacks are Black 365 days a year, and therefore there is no need to place emphasis on the Black History during the month of February."
In retrospect, when trying to recall what I had learned in the schools in South Carolina, I drew a blank. All I could remember about my history was that Blacks were slaves, and the conditions were terrible. When my consciousness of being Black finally evolved, I was an adult embarking upon a career for a lifetime. I stepped into the class room not knowing who I was. With 16 years of education, I realized that I had to go back to school and learn about ME.
When in the school system for 25 of the 30 years, I always planned to have a Black History program at the school in February. Most of the children were always willing to play a part in the plays which were originals, written and or arranged by me. I noticed that the students were more eager than I at times, and that was encouraging to me to know that they truly wanted to know about themselves. One year after staging a play, a former student got very jubilant as we closed out the last verse of "Lift Every Voice and Sing." He lifted his two hands in the air indicating jubilation and joy. The title of the play that year was "Journey into Darkness" in which the participants had taken a trip through time telling about the stony roads travelled by Black people in this country.
Immediately, one of my co-workers took off running to the office and exclaimed, "Mr. Principal, Mrs. Samuel is encouraging the Black students to call for Black power!" I do not believe that I have ever lifted my fist in the air proclaiming Black power, because I learned a long time ago that "power" is in God, education and the green dollar bill. The next morning of course, I was summoned to the office and questioned about the incident. During that session, I was told that if I ever intended to stage a Black history program at the school, I would have to do so without the song. Now how does one have a Black history program without including "Lift Every Voice and Sing?"
There are times when we must weigh the odds. I have always been told that when one's hand is in the tiger's mouth that is not the time to hit the tiger on the head. For some reason, I did not try to explain that the student did not have any intentions of calling for Black power, but he was jubilant about being recognized as a human being. I just left the office without making the promise. I always had three co-workers in whom I could confide, and they were Coach Jeff Johnson, Mrs. E.T. Lyons, and Mrs. Morell J. Darko. I had two choices, one was to agree to not include the song or to include it and get fired. My three co-workers shared their opinion with me, all saying that there are times when one must deal with the trade-off. I knew in my heart of hearts that they were correct, but there was something in my spirit that did not want me to settle. I realized that the co-worker who took off running to the office did it in a mean spirit, and I was determined not to let evil win. But I always kept in the back of my mind that I was on the list to be fired.
The school year rolled on through summer and fall. I was still carrying that unsettled feeling about the situation. My question was, "Will you be more beneficial to the children if you're fired, or if employed and not singing that song?" I had a month to go before the play had to be written or arranged for the February Black History Production.
I had heard about the first Black fireman in Rome, and I realized that he must have gone through something. I got his contact information and called and met with him and explained my dilemma. He sat and scratched his head and turned to me and said, "I have got this. Let me handle it. All I want you to do is to agree to not sing the song and get permission for me to be a part of the Program." I followed his instructions and selected the play to be staged and preceded to get the children ready to perform.
That February we were more ready than ever as we staged the "Glorious History of Black People." This fireman was last on the program. He had not told me how he was going to handle it. He stepped up to the podium and began by saying that as a people, Blacks had — and still have — many obstacles to overcome, and the lifting of their voices was the major tool that got Blacks over and through the hurdles of life. He preached the entire song with vigor. He got a standing ovation, and no one ran to the office. We continued to have Black History programs every year until the doors of East Rome closed in 1992.
So I conclude that we need to celebrate Black History Month to place emphasis on the fact that as the Constitution was written, we were not considered. As the Star Spangled Banner was written, Blacks were not considered. When the Gettysburg Address was spoken, Blacks were not considered. Even as the White House was being built, Blacks were not considered. During the gold rush days Blacks were still not considered. Even when schools were built, Blacks were not considered.
That is why we must have a celebration of Black history every year with seriousness and conviction. People, if America had celebrated Black history with us with meaningful convictions, we would not have to remind America that Black Lives matter. Many people of color did not celebrate themselves with pride and dignity. The celebrations were superficial, no depth and no meaningful application. Many of us were ashamed of the things that we were told about ourselves as well as the things that we believed about ourselves and other Blacks. Carter G. Woodson wanted the country to celebrate the accomplishments and contributions of the people, not of any individual man.
Let us celebrate a people who have said in the midst of many obstacles and hindrances "Yes We Can."
Willie Mae Samuel is the founder and director of the African American Connection for the Performing Arts in Rome.