GUEST COLUMN: The history behind St. Patrick's Day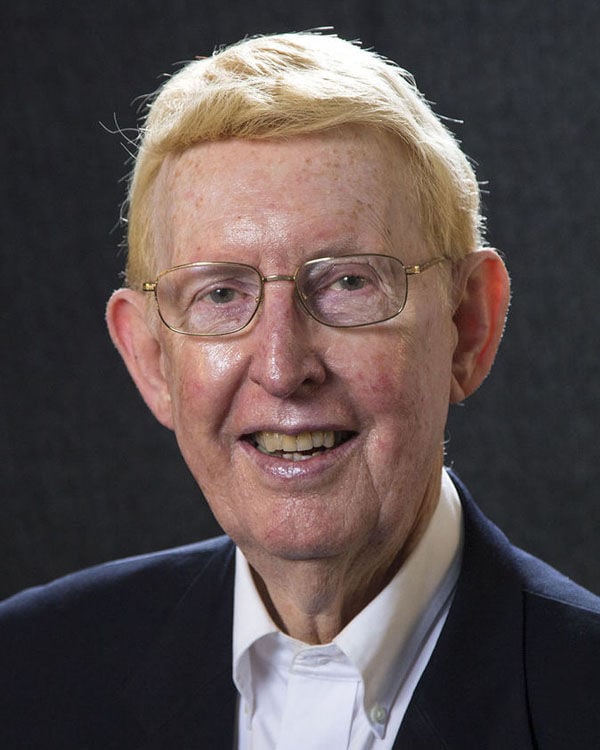 Most that is known of St. Patrick's Day is it involves green clothes, shamrocks, Irish folk music, bagpipes, corned beef and cabbage, and — for many — green beer. Amid all this the man for whom the day is named is lost.
Emerging from the myth and mystery regarding him is a character worthy of being paid tribute. He was Scottish not Irish, the national color of Ireland is blue, not green, he didn't drive snakes from Ireland, there were none, and he didn't introduce Christianity to Ireland, St. Palladius did. He did, however, overcome being a slave, develop over 300 churches in Ireland and baptize more than 120,000.
Reputedly he used the three-leaved shamrock to teach the principle of the Holy Trinity, the tri-union, three in one. The Druids related because to them three was a sacred number.
At about age 16 he was captured by Irish marauders and taken to Ireland and sold to a Druid priest named Milchu whom he served for six years.
In 411 A.D. while praying, his understanding was illumined as to how to escape slavery. He escaped captivity and made his way back to his family in Britain.
There the vector of his life changed and he began his walk of faith.
In 432 A.D. his compassion for the Irish people prompted him to ignore the appeals of his parents to remain in Britain and follow the compulsion of his heart for the Irish people.
It is said he returned and "found Ireland all heathen and left it all Christian."
This is all the more impressive when the Ireland of the day is considered. The religion of the day was animistic polytheism, which worshiped the sun, moon and numerous objects. They had a preoccupation with demons, fairies and elves. The white-robed Druid priests practiced divination, counseled the kings, formulated laws and sacrificed first-born children on open air altars.
When he returned to Ireland his faith motivated him to want to visit his former slave master, Milchu. He sent Milchu a message that in payment for the harsh treatment he received as his slave he had received freedom and blessings as God's child. Milchu, fearful of facing the man of faith, committed suicide.
He was characterized by courage and persistent devotion.
He prayed for and ministered to King Loegaire who ultimately converted to Christianity. This opened the door nationally to the gospel.
By the time Patrick died all of Ireland had come under a biblically based legal code.
Irish immigrants to America in the 18th and 19th centuries faced such hardships they began to look back to their homeland. To fill their longing they developed "a great day for the Irish," March 17, St. Patrick's Day, the day St. Patrick is believed to have died. Irish soldiers who fought in the Revolutionary War held the first St. Patrick's Day parades in America.
At a time Irish Americans were so poor they could not enjoy certain foods, they resorted to corned beef and cabbage. It has since become the meal of the day.
Patrick is credited with having what is considered his "Breastplate" prayer for protection. The following extract from it is worth emulating today.
"I arise today through God's strength to pilot me: God's might to uphold me, God's wisdom to guide me, God's eye to look before me, God's ear to hear me, God's hand to guard me, God's way to lie before me, God's shield to protect me."
The Rev. Nelson Price is pastor emeritus of Roswell Street Baptist Church in Marietta and a former chairman of the Shorter University board of trustees.