GUEST COLUMN: The American today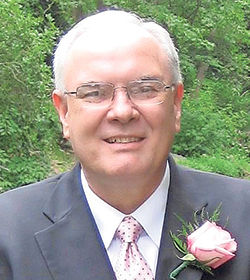 As a young boy growing up in America, I attended public schools. Much of my life was living in Hawaii among different nationalities. I was not among some of the prejudiced experiences of the 1960s. In fact, I would say I grew up with an image that America was a free nation for all people and life was wonderful. My first experience of issues in this nation came in November 1963 as my teacher came into my class and announced that President John F. Kennedy had been killed. It had been up till that point that each school day would begin in my classroom with instructions by the teacher to stand and place our hand over our heart to recite the Pledge of Allegiance to our flag. However, it did not end there. We would also sing a patriotic song such as God bless America that was followed by a reading of a Bible scripture and a prayer for our country.
Other activities such as sporting events also brought a spirit of American pride as the National Anthem would play and we stood, removed all hats in respect and placed our hands over our hearts as we voiced our love for our country. As a member of a team our couch would gather the team together and we would have a prayer together before heading out to play the game.
Our cities would have public parades with our American Flag leading the way as police officers followed on motorcycles and cars along with our military branches marching with pride and local war heroes rode in cars waving to the people as we celebrated our nation's birthday on the 4th of July. The wonderful fireworks generated a wonderful expression of our pride as Americans.
Television was regulated and moral and civic pride was presented. Childhood cowboy heroes would teach respect for our freedom God and that we should obey our laws and attend church regularly.
Our government was respected as I remember family discussions talking about the position of a candidate, sharing the positions of each one and if they represented our faith and our nation in a manner that would continue the blessings of God on our nation.
I grew up knowing many veterans from all branches of service. I had gone to visit the USS Arizona Memorial at Pearl Harbor, Hawaii many times. I was privileged to have met and become friends with World War 1 veterans, World War 2, Korean and Vietnam veterans. I would sit among these veterans who talked with pride in serving their country.
Our church would conduct special services to honor our men and women who served in the military. I had a family member who I held in the highest of honor for his service in the Navy. He became a police officer and rose to the office of Chief of Police in North Miami, Florida.
As I grew into adulthood, I became aware of areas of serious problems in our nation, hate groups such as the KKK, the need for racial equality, the matters of war and the invasion of Communist actions. I witnessed the breakdown of our morality and social conduct.
I began to ask myself what happened to my America. Today, I see clearly a problem that truly could destroy our nation. In my lifetime, growing into adulthood, there had always been problems and in freedom. We had been complete hypocrites in our actions such as in equality of people and other issues. We had not been a perfect nation, but we had always been Americans. We protested, rioted and fought for the issues that needed to change if we were to be a true, free America. We had years of challenges as a nation. Yes, we had been hypocrites in action while stating that we were a country that treated all equal while practicing segregation, not having women's rights and so many other areas of unfair treatment.
Today, however, our nation has the one item that always maintained this country. We had always stood together as Americans. We had always been one nation, indivisible, with Liberty and Justice for All.
The American Spirit and pride stood above all the trouble and serious issues. We dreamed and met every challenge together as one people to make this the greatest nation in the world.
Truly, we are currently facing the most important issues of all and it is being Americans that stand together as a nation under the Constitution. If we are standing together, then "God bless America," if not, we have lost the one spirit that made us great. I was taught to love my country from the time I was a child. I have not changed. Have we changed as a unified American people? Has the one fact of always standing together as Americans unchanged? Something we need to think about if we are to continue as a United States of America.
The Rev. Roger Lanter is the pastor of Parkview Baptist Church.