GUEST COLUMN: Recycling: A community dilemma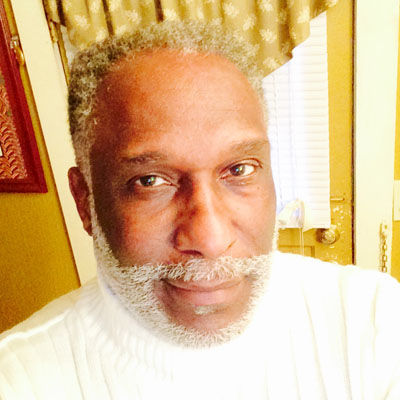 Community. It is sometimes described as a group of people who are united for a common goal or purpose. This sense of purpose finds its root in a common good.
I live in a community of these kinds of citizens. They want a safe, clean and prosperous place to live, and to have the kind of living environment that we desire.
The community I speak of is North Rome. I co-chair a group of great citizens through the North Rome Community Action Committee. We have seen crime reduced by over 50 percent in the two and a half years of our existence. We have witnessed a rise in pride from those who live here because of the engagement of our neighbors.
Right now, because of the participation of our citizens, we are witnessing amazing improvements. Sidewalk construction on our streets. A partnership with the city of Rome that focused city services in targeted areas of our community. The public works and law enforcement services brought cleaner and safer streets and fewer vacant properties. We have had four new businesses locate in our neighborhood.
A community is better together, and changes come when we are engaged.
But despite these gains and the pride we feel, we have an issue that needs to be addressed by the city and county: Recycling.
During the late 1980s and early '90s, the city and country adopted recycling as a way to address environmental concerns and to be more efficient in waste disposal. The city of Rome got into the recycling business and located the recycling center in the middle of a residential community. With all good intentions, it was, and still is, a great idea.
However, because recycling caught on so quickly, the site outgrew the space that was designated and has become an eyesore in North Rome and to the people who live there. And now the rise in the cost of recycling and the decline in profits made from selling recycled goods has caused it to be not so profitable. The center in North Rome operates in the red, and has done so for several years.
It has limited personnel, uses prison labor and is often unkempt, with debris scattered throughout the neighboring properties. It affects the morale of those who care about the way the community looks. They are consistently commenting about trash on the streets brought on by the center.
The North Rome Community Action Committee supports recycling and what it does to instill pride in our city, but is has become a burden to the property owners who want a better community. Our committee met several months ago and voted that — because of what is happening at the center and the limited space and unsightliness of the center — it needs to be relocated.
It is situated in what is now the gateway to North Rome and does not present a welcoming view to those who travel through the community.
We have presented our concerns to the Solid Waste Commission. One response is that it would be expensive to move it. Our reaction is that the cost, whatever it is, is far outweighed by the cost to the taxpayers in lower home values in North Rome. Because businesses may consider locating in our community, like some have, the revenue will offset what is spent relocating the recycling center. Move it.
We want the same as other communities in the city want — a safe, healthy environment in which to live and raise families and a place that looks welcoming to those who visit and travel our neighborhood. The center does not help address these concerns.
We've asked the question, "Would you want a recycling center within two blocks of where you live? Would you want to go out every day and see debris strewn and stacked outside where everyone can see the mess?" Anyone answering honestly would have to say no.
There is a way to continue the recycling initiative and not have a place built in the 1980s have the volume it can't handle. There is nearly $1.4 million for the center in the 2013 SPLOST package but it has not been used. It is time for the leadership in Rome to pay attention to what we want our communities in all of Rome to look like. Let's work together to address this issue. This has been discussed for years. It's time now to act.
If we want growth and to instill pride in places where there has been very little, move the center. It will change the perception among our citizens that our voices are often not heard.
We are a great city, but we can do better. For too long, there has been no advocate in a community full of crime and drug activity to address the concerns on behalf of great citizens of certain parts of this city. It is time for Rome to hear those voices that now have an advocate. Commissioners, Move this Center.
Charles Love is co-chair of the North Rome Community Action Committee and a former officer of the Urban League of the Southeast U.S. He writes for the website MOVE GEORGIA FORWARD. Readers may contact him at MoveGeorgiaForward@gmail.com.