GUEST COLUMN: Pray for the peace of Jerusalem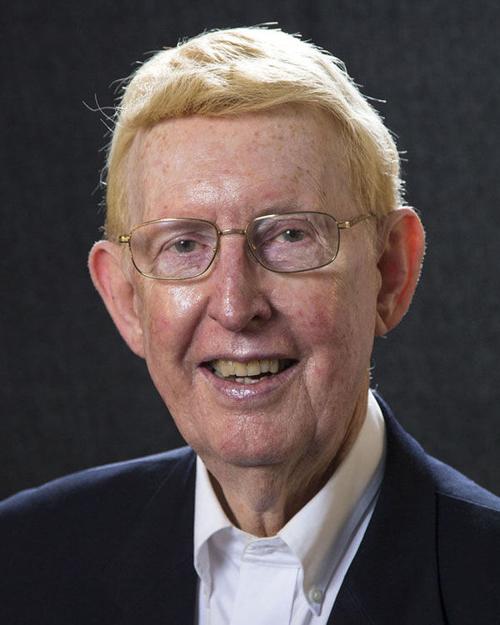 Having visited the Bible Land 43 times, I know a bit about the geopolitical complexity. I concede it is so multifarious my comprehension is minimal and I have even less wisdom for a solution.
The United Nations Security Council recently passed a resolution condemning Israel's settlements in the West Bank and in East Jerusalem. The United States abstained on the resolution, allowing it to pass. Members of the UN who passed that resolution have shown little understanding of the Israeli/ Palestinian issue.
An international peace conference in Paris scheduled for Jan. 15 will be the forum for further discussion and resolutions. That could lead to sanctions against products from Israeli settlements in the West Bank.
At issue are the Jewish settlements in what Palestinians call occupied territories and Palestinian refugee camps.
In this ancient conflict, both sides have inflicted and both endured suffering. There is enough wrong on both sides to go around.
Refugees fled some areas in which their ancestors had lived for years and moved into Palestinian cities such as Jericho, Nablus, Ramallah, and Hebron. Their living conditions are deplorable. Conditions desperately need to be improved. There is little construction in the areas. Oil-rich neighboring Arab countries could do much to alleviate these deplorable conditions.
The Jewish settlements, which are now really cities, have been built on open regions formerly held by Palestinians. About half a million Jews live in these settlements.
Some leaders in the UN want Israel to go back to the pre-1967 borders, as does President Obama.
I do have insight into that issue. It is not going to happen apart from a major war.
What is in those territories now is not what was there before 1967. An example of this is the Golan Heights in Northeast Israel. Before 1967, it was a vast undeveloped area strewn with military outposts looking down on Israeli settlements, which they often shelled. Now that entire elongated mountain ridge is punctuated by Israeli settlements.
The city of Jerusalem is divided into sections. In 1967 the Palestinian section did not even have traffic lights. Now the Israelis have progressively built a sophisticated rapid commuter rail through it and the Israeli section.
The hills between Jerusalem and Bethlehem were barren before 1967. Today this 10-mile strip is one massive densely populated Jewish city.
In summary, the infrastructure of the land has been changed dramatically.
Some regulations in the UN proposal would not allow Jews to worship at the Western Wall. You can expect that to go into effect at the same time there is a restriction put on Muslims prohibiting them to worship in Mecca. Neither is going to happen. Those are two of their holiest sites.
Palestinian leaders say they will wait to see if Israel abides by the resolution. If not, they can pursue cases against Israeli leaders at the International Criminal Court under the Geneva Conventions.
Had the American ambassador to the UN not abstained from voting on this radical resolution, this present political brouhaha could have been avoided and the opposing parties could have continued to reduce, if not resolve, the conflict.
Tourism has made Bethlehem one of the most progressive cities in the present-day Palestinian territory. Last year visiting there, we said to some residents — thinking we were including them — "We pray for the peace of Jerusalem." They said, "Pray for us, also; pray for the peace of Palestine."
Please do pray for the peace of Jerusalem, AKA Israel and Palestine.
The Rev. Nelson Price is pastor emeritus of Roswell Street Baptist Church in Marietta and a former chairman of the Shorter University board of trustees.