GUEST COLUMN: Mental Health Court promotes understanding, healing, and redirection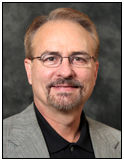 The Rome community has many caring interventions for those who suffer. I would like to highlight one of those that was launched a couple of years ago, The Mental Health Court. My bet is that if you look far enough in your family tree you will find a member or members with behavioral health issues from depression and anxiety to more severe conditions such as schizophrenia and other psychotic disorders. Some do not have to look very far and are well acquainted with the great pains and struggles mental distress may bring.
I have had experience over my career with an outpatient counseling center and a psychiatric office, an inpatient psychiatric hospital, a pastoral counseling center, pastoral care as a clergyperson, as well as caring for patients with behavioral problems at a family medicine center. I have witnessed the profound suffering of persons and their families when a psychiatric disorder is present. Those with behavioral health issues are no longer chained to walls in dungeons, and we would see such as inhumane; however, maybe to a degree we have cycled back closer than we realize, or wish to admit, to less than just or humane treatment for some.
If we think the health care system overall is broken, this is magnified many more times with our fragmented mental health system. Most of us recall that we had psychiatric hospitals for years around the state, including the Northwest Georgia Regional Hospital in Rome, which have been closed. These hospitals provided a place for those with severe aliments. Without getting into the politics and the financial issues of why these institutions closed and also acknowledging that the state has implemented some new programs and so on, I do believe that a case can easily be made that many persons who were and would have been treated at the regional psychiatric institutions often end up in our jails or prisons. It has been estimated that approximately 50 percent or above of our jail and prison populations have mental health problems (estimates used to be around 20 percent). A survey by the National Sheriff's Association reported that America's jails and prisons have become our new mental health hospitals. Many of the penal institutions are overwhelmed already and do not have resources to care for those with behavioral health issues. Thus no, or very little, treatment is given; this criminalization of those who need treatment is a national tragedy. However, gradually there are a few positive changes and opportunities afoot to assist with this within our prisons.
The legal system has difficulty, as a whole, with having the time and resources to be sensitive to persons who have mental health difficulties and who get into legal trouble. There are gifted and caring persons who work in the legal system (from officers, to judges, to guards and so on) but as a whole, the system itself cannot provide the nuances and exceptions that might assist persons who get into legal jeopardy because of mental health vulnerabilities. This is not to excuse behaviors, but to look at it in the total context. For example, it could be that a person has a psychotic break and takes something while in that state not intending to steal it, or a person may create a disturbance or get into an altercation because of Post-Traumatic Stress Disorder from military combat and get into legal problems. There are consequences to such behaviors and rightly so, but it is unfair to put these individuals in the same category as those who intentionally steal or create disturbances. These persons are in need of treatment; it is unfair and unjust to simply punish with no consideration of their needs for treatment.
Fortunately, in some cities in recent years there has been a development in our criminal justice system of a way to intervene with such persons called Mental Health Court (MHC). For the last couple of years there has been a MHC in Rome quietly making a difference in the lives of persons who have the double whammy of having a mental disorder and getting entangled in the legal system. And let me be clear, this is not a "get out of jail free" approach. These courts involve a team of professionals trained in the justice system and in mental health, so they can offer a balanced approach and accountability. The persons who are accepted into MHC have to accept very close monitoring (including random drug screens), structured treatment, group sessions, community service, and regular appearances in court. It is a problem-solving and treatment approach rather than incarceration (although participants can be put in jail for periods of time if necessary). Persons can benefit greatly from such an approach and can be less likely to reoffend and more likely to become productive members of society.
So the next time you are looking to a worthy cause to support consider the Rome Mental Health Court and the profound difference it is making in the lives of hurting members of our community (Karen Tovey is the coordinator (toveyk@floydcountyga.org) and Jack Niedrach is the judge of The Rome MHC). As most are well aware, such work can be very involved, intense, and messy; however, the potential to keep persons from being shoved away into a dark corner of some prison cell is great. As a psychotherapist in our community, I affirm and commend the work of our MHC greatly. May we always be a community of caring and compassion for the most vulnerable; at some point in time we or a member of our families could be the person in need.
J. LeBron McBride, PhD, MPH is director of behavioral Medicine and a faculty member at Floyd Medical Center's Family Medicine Residency Program in Rome where he has been employed for 17 years.