GUEST COLUMN: Life in the 4th Quarter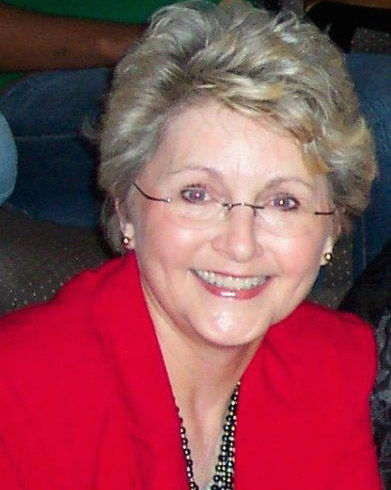 Life expectancy in the USA has reached an all time record high. There are lots of reasons for this increase in longevity, such as technology and better health care, but I don't want these later years to just be "okay," I want them to be the best ever. These are the 'encore' years.
My doctor told me the other day that I was in the 4th quarter of life. I loved that. That's the best part of the game! That's where you really have to scramble — get the points — widen the gap — WIN the game! So if you are between the age of 60 and 80, you too are in the 4th quarter of your game. It's time to check the score.
Some of our "scores" have to do with health, like blood pressure, glucose levels, bone density and all of that. Some of our scores have to do with weight, diet and exercise and all of that. Those scores are very important. I don't want to ignore those scores but I want to talk about how to make the 4th quarter of life exceptional, even if some of your health scores are less than perfect. While you may be influenced by your physical circumstances, you need not defined by them.
My dictionary says that special means better, greater or otherwise different from what is usual. Exceptional. So let's begin. How do you score on creativity, imagination, humor, self-knowledge and expression? Are you someone children like to be around and seek out? Do you teach something, make something or grow something? How many close friends will show up at your funeral? You might want to scratch that last question. It's sort of a downer — but don't lie. I know you've wondered about that score.
Relationships have a tremendous impact on our creative scores, nurturing them or inhibiting them. By the same token, our personal creativity in the 4th quarter can have a powerful effect on our relationships — making them engaging and vibrant, or triggering tension when the creative energy is not shared. That's like trying to get in a jump shot when the guy guarding you is seven feet tall.
Being creative in this phase of life is a great legacy builder. By being creative in later life, we model for our children, grandchildren and great-grandchildren what is possible. As a role model in your family or in the lives of others, you can shape individual thinking and cultural policies about aging. Historically, "4th quarter folk" are the keepers of the culture, those who pass the history and values of family and community on to the next generation.
To get at our best creative self (and watch those scores climb!) we need to clear away the misconceptions and negative stereotypes and falsehoods about aging. We can use the elements of our own individual life experiences to color the lens that we look through as we view our lives and ourselves.
Misconception number one is that creativity belongs only to the artists and writers of the world. Wrong! Get it fixed in your mind that advancing age can offer exciting opportunities for personal growth and profound satisfaction in many fields of endeavor. History is full of remarkable stories of the potential for intellectual and emotional vitality with age. Take Darlene for example, who, following her divorce at age 62 and having to return to the workplace, chose to train as a masseuse. At age 70 she is in such high demand that clients schedule appointments months in advance. Then there is Karl, who never found time to pursue his passion in woodworking until retiring at age 65. He left a career in management and turned to cabinetmaking. Five years later, in his 70s, his cabinetry graces a growing number of new buildings in his town.
I know what you are thinking — Darlene and Karl were healthy. They had plenty of physical strength. I don't. Do you like to read? Start a book club. Can't drive? Let them come to your house. Are you a storyteller? Call the library, set up a 'story time' with them and publish it in the community newspaper. Who knows? This could be the best adventure of your life. There can be a dynamic reaction of inner growth when we combine life experiences and creativity.
"In the past few years, I have made a thrilling discovery … that until one is over 60, one can never really learn the secret of living," said Ellen Glasgow. Ellen won the Pulitzer Prize at age 67 (In This Our Life). "One can then begin to live, not simply with the intense part of oneself, but with one's entire being." She was referring to that creative spirit that dwells in each of us.
Creativity does not protect us from life, it helps us engage more fully in it and helps us develop the opportunities inherent in life's challenges. So how about taking a "New Look at Aging?"
Join us as the Women's Information Network along with other community sponsors present "A New Look at Aging" on Feb. 15 at Georgia Northwestern Technical College from 10 a.m. — 2 p.m. Join us for a day designed to stretch your imagination and ignite your creativity. WIN has prepared a great line up of speakers, community resources and a wholesome lunch. Register online at www.inforforwomen.org or call 706-506-2000 or email your reservation to baker8483@comcast.net
Miriam Peterson is on the executive board of Women's Information Network Inc.