GUEST COLUMN: If it's going to be a happy new year, it's up to you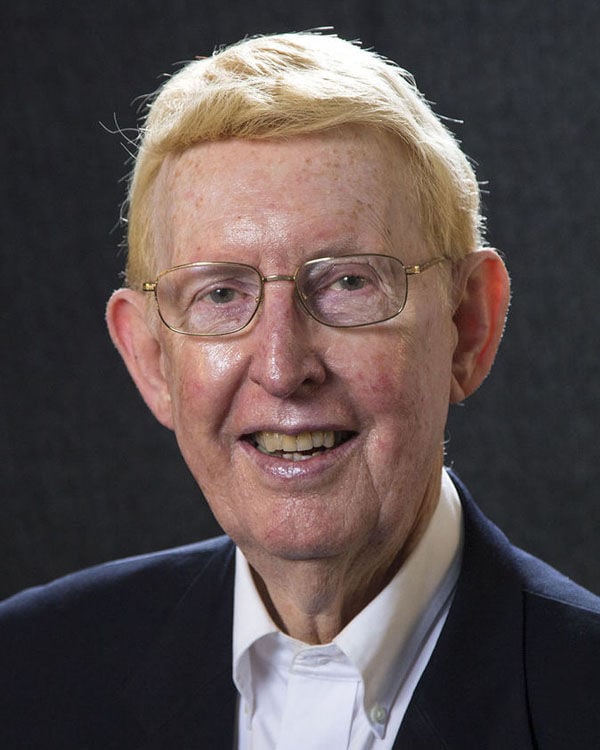 The new year, 2017, has already begun. It offers you 8,756 hours. If you are average, you will sleep 2,920 of them. That leaves you with 5,836 hours in which to build your life and obtain your heart's desire. To achieve the optimum, it is essential to exercise efficiency and effectiveness.
Efficiency experts say, "Do the job right."
Effectiveness experts say, "Do the right job."
Both are right. Each day offers a person 1,440 minutes. Persons who use these minutes to do the right job right achieve more.
Suppose you were given $1,440 every day and were required to spend it wisely. At the end of each day any unused money left over would be withdrawn from your account. There would be no carry-over at the end of the day. Would you spend it or waste it? Relate that to being given 1,440 minutes each day and being required to spend them wisely. How should you spend them?
Keep in mind three things: today is all you have, today is all you need, today is all you can handle.
Let the greeting "Happy New Year" become a challenge to make it such.
This is a grand day to stop and ask yourself how you can make it a more pleasant and productive year. Circumstances and other people won't. If it is going to be a happy new year, it is up to you. You will have at least as many challenging obstacles and heartbreaks as in previous years. That won't change. To make 2017 a happy new year, the only changeable thing that can make it so is your attitude.
Check out these points on attitude adjustment:
Resolve to identify your priorities and stick to them. If you don't know and fulfill your priorities, no one else will. Have you ever identified for yourself your life's priorities? Write them down. Make them few and be specific. Include time frames and your ultimate priority.
Hopefully it won't be, but assume 2017 is your last year on the late great planet Earth. Question: "For what would you like to be remembered?" Distill it further, "What would you like on your tombstone?"
Resolve in 2017 to do some things you have never done and have always wanted to but thought you could not. Doing so can be a fun challenge resulting in a sense of fulfillment. Climb your mountain, cross that barrier, and achieve your goal. Give it your best effort.
Resolve to undergo an overall attitude adjustment. Some things you can't change, but you can change your attitude. The most pessimistic can become optimistic, the most negative can become positive, the most fatalistic can become constructive. Folks like to be around optimistic, positive, constructive people. Does that give you a hint as to how to have more friends?
Resolve to make of your bad thought a grave and of your good thought a garden.
Resolve to find a place of worship and get involved. Those you meet there won't be perfect, fortunately. If they were, they couldn't stand you any more than you could stand them if you were perfect.
Realizing that you can relate to others and among them you will find friends and learn truths to help make yours what I hope it will be a — HAPPY NEW YEAR.
The Rev. Nelson Price is pastor emeritus of Roswell Street Baptist Church in Marietta and a former chairman of the Shorter University board of trustees.