GUEST COLUMN: Hot dogs and green chili garlic fries at the ballpark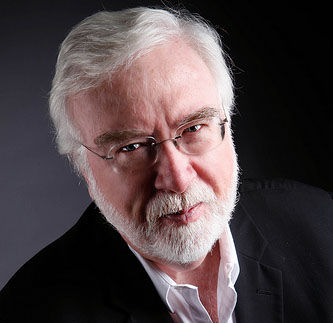 The bride and I ventured to Albuquerque's minor league ball team stadium recently. The Isotopes, as they are called, play in the Pacific Coast League and they are the AAA affiliate of the Colorado Rockies.
Our first visit to Isotopes Park so reminded me of our numerous visits to see the Rome Braves play. I can't think of minor league baseball and not conjure up Rome political wunderkind Wendy Davis and her boundless enthusiasm for the minor league Braves. During the game I purchased an Isotope hat (must have!) and sent a pic to Wendy via Facebook.
Like State Mutual Stadium, Isotopes Park sits near a thriving educational setting. Surrounding the stadium is the athletic fiefdom of The University of New Mexico, and indeed, UNM's football stadium is directly across the street from the park.
Of course my beloved Berry College is a rock's throw away from center field at State Mutual, and Berry students, faculty, and staff were always on hand at The Rome Braves games when I lived in Rome.
Readers of this newspaper have no problem figuring out the origins of the Rome baseball team's name. The Braves organization keeps it simple by labeling their teams with the franchise title and that makes perfect sense to this writer.
What fun, however, we have with the Isotopes. Prior to 2002 the team was called the Albuquerque Dukes. It is a long story, but the "Duke City" was named after the Duke of Alburquerque. (Yes that is how he spelled his name, and the unspelling is a lesson that will go undelivered here!)
It seems that there is an episode of the popular animated television show "The Simpsons" in which Homer goes on a hunger strike because his beloved Springfield Isotopes are threatening to move to, of all places, Albuquerque.
New Mexico, as you historians well know, is quite linked with the atomic age. We have Los Alamos National Laboratory (you can't throw a rock in Los Alamos and not hit a PhD), and New Mexico was the site of the famous Trinity test.
The team was named The Isotopes, and the stadium is decorated with human sized statues of Homer, Bart and the whole Simpsons family. The baseball hat I purchased features a large red 'A' (hey Atlanta!) that is circled by spinning atomic particles led by a, I suppose, radioactive baseball. Say what you want, it's a way cool baseball hat.
Both the Rome and Albuquerque parks feature easy access, comfortable seating, and delightful mid-inning entertainments, led by the ABQ mascot Orbit.
On one thing, I must say Isotopes Park excels over State Mutual.
We arrived at the stadium just after the wife/dean had finished her academic day and we were hungry and thirsty. We roamed the concourse circling behind home plate and looked for something that was not too New Mexican (we get that every day if we want it).
I opted for the radioactive burger. That's what it was called, and I didn't have a Geiger counter available, but it looked and tasted like a fine ballpark burger. But oh, what I ordered with it.
Green Chile Garlic Fries. Now if New Mexico has an agricultural product that has truly been passed down from the gods it is the famous New Mexico green chile. I have written about this delicacy before, so I won't bore you with its history.
The fries are fried, and the cook behind the counter then throws the hot items into a large metal bowl. He then douses these flavor bombs with green chiles cooked with fresh garlic. These descriptors come to mind: messy, spicy, flavor profile par excellence, and an ice cold beer a perfect companion to the home run rendered on field at the beginning of the second inning.
If any of my New Mexico friends are planning a visit to Rome, Georgia, soon, I would definitely recommend an evening or afternoon watching the Rome Braves strut their stuff.
There will be cold beer and burgers and hot dogs and popcorn. But be forewarned, visitor from The Land of Enchantment. Don't belly up to the counter at State Mutual Stadium and ask for your fries to be doused with New Mexico Green Chile. Although if you see sports writer and columnist Norman Arey, I can tell you he can vouch for the delicious green flavor of our state pepper.
As for Homer and Marge, well, you know they aren't real, don't you?
Former Roman Harry Musselwhite is the author of "Martin the Guitar" and is an award-winning filmmaker.