GUEST COLUMN: Hard words in tough times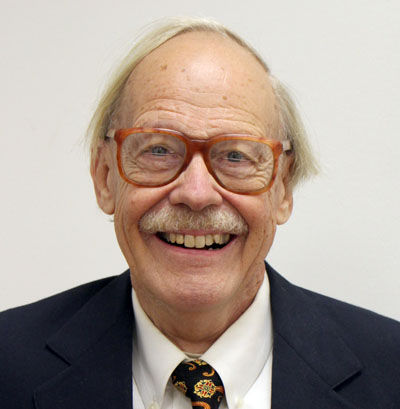 A young lady who has completed college and, not yet having obtained a job, is tapped to join the family firm with a promise of heading that firm in the future.
Although the job offer is a done deal, she feels with immaturity in full force, she should throw her weight around, letting it be known she won't tolerate any variation of how she feels your job should be performed.
She makes this known with temper tantrums, threats, and an attitude of superiority. She does not care what you think. She is here to take over and increase the cash flow. That poor and struggling employees living right on the edge might be thrown into a financial chaos does not amount a whit to her. She figures she is the winner and you are the loser. She cannot see it otherwise … they have their reward.
Christian compassion in the marketplace is something hard to find even by those who claim to be Christian. Business choices should be balanced with biblical ethics. All too often the warnings of the Ten Commandments and the words of Jesus in the Sermon on the Mount are forgotten about and heartache results.
I know what I'm talking about. Every minister worth his salt knows those who suffer because the dollar is more important than anything in a system of fractured values. The Bible teaches us that if this life is anything it is preparation for the next life. To be able to evaluate your actions in the light of eternal priorities is the responsibility of every Christian.
Each of us has to answer for our behavior. We will be held accountable. God will judge us righteously and eternally. Without this background including the Golden Rule of the Savior to " Do unto others as you would have them do to you," then whatever position one is in, one runs a great risk by ignoring the teachings of Holy Scripture.
Mark my words, we don't get anywhere we want to go by injustice, greed, jealousy and meanness. I think you know what I'm talking about. When all is said and done, as far as you are concerned, can it be said you tried to square the totality of your life and work with the ethical imperative of the Scriptures that lifts beggars from pallets of pain, and searches till dawn for the lost sheep, and finds knees bent in prayer?
A little man in his 70s, used to visit my hometown. He had a department store and he stood at the front door and greeted shoppers. His brother lived north of town and he visited him at his farm where he raised black angus cattle. Always on Sunday he attended my church.
I very much wanted to ask him a question and one Sunday after morning worship I found him on the sidewalk walking to his car. I called his name and he turned to me, and I blurted out my question; "What is your greatest possession?" and immediately Mr. J.C. Penney said "my religious experience."
E. Lee Phillips, a minister and author, works in Floyd County.