GUEST COLUMN: Gratitude is a choice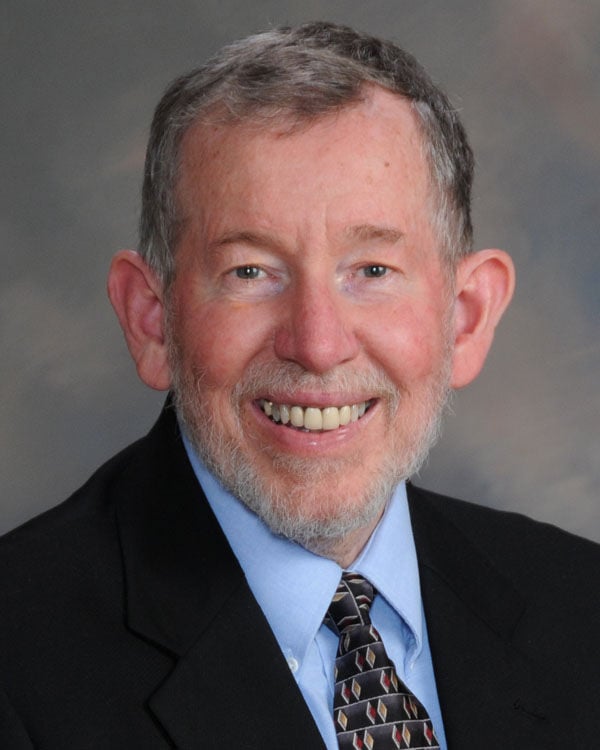 I regret that I am not an optimistic person by nature. I could blame some of that on my Dad — a pretty pessimistic guy. I think, more realistically, that my way of being an achiever has been to be especially aware of the things "not quite right that need to be improved." I suspect that many who consider ourselves progressive bear this attitude as a burden. We are so focused on issues that beg for attention and remedy that we may seem to radiate criticism and gloom. At least from the conservative side of the divide, we are often seen as negative and complainers.
With the holiday season in its early days, I am reminded that gratitude is a choice. It is as if the good things in life are seen by looking through a window. One may choose to focus on the window, fuss because the window is smudged, complain that it lets in cold air, and so on. Or one may choose to see through the window to all that is beyond. Today, I challenge myself and my readers to look through the window, not in apathy and denial about important issues, but to the choosing of gratitude. One can easily become soul-weary by the horrible events and the angry fear that have become the normal state of affairs. I propose gratitude as a response.
Neither Pollyanna nor Scrooge is a good role model for us through Thanksgiving and Christmas. To be grateful is to pay increased attention to those people and activities that make you glad and, at least for a while, less attention to those that drag you down. One way to do so is to adopt the Serenity Prayer that calls for acceptance of the things one cannot change, courage to change those that can be changed and wisdom to know the difference.
We know all too well that many carry heavy burdens of poverty, discrimination, loneliness, abuse, or assorted worries. We don't want to be insensitive to those realities, yet we cannot change them. And there is an irony that is often discovered by those who go on mission trips or work with the disadvantaged — those very disadvantaged may be quite grateful, generous, and compassionate. Gratitude is indeed more a matter of choice than of circumstance.
I will not abandon my efforts to think about and comment on the issues of faith and culture that seem to me to be destructive. I will, however, remind myself that growing up Baptist in Arkansas and being educated in various schools and locations have made me who I am and have opened doors for a very good life. I am dissatisfied with directions in both faith and culture, but I also celebrate both. I choose to be grateful.
I choose to be grateful for our constitutional government, as frustrating and dysfunctional as it is. Though the debates are too often venomous and self-serving, we transition power peacefully as few other countries in the world do. Though left and right cannot agree on how the Bill of Rights is to be best applied, they both agree that its purposes are irreplaceable to our way of life. Though a free press angers all of us some times, it constantly calls out politicians and power brokers who wish to be unseen and unchallenged. Though we cannot always separate fake news from the real, the free press presents us with unpleasant realities that are called fake by those who wish they were not true.
I choose to be grateful for faith communities despite their frequent failures to live up to their noble pronouncements. If I ever have a lover's quarrel with an institution, it is with the church. I am deeply indebted to the message of a loving God that has been made real by loving people. I avoided many of the pitfalls of growing up because I was a serious Baptist boy. As an institution, I see the church losing influence and have no vision of how it might be replaced for all the good it does. At the same time, I am deeply saddened, constantly puzzled and often infuriated by the cruelty and exclusivity exhibited by some who claim the name of Christian. I choose to be grateful for those who, to the best of their ability, faithfully offer the love, acceptance, and compassion that Jesus modeled. And I choose to be grateful for those Christians who offer forgiveness for the fallen and welcome to the stranger.
I choose to be grateful for an incredible, complex, beautiful creation. If not a natural optimist, I am a natural romantic. I am truly delighted by the beauties of nature. The birds feeding off my deck and the Grand Tetons soaring above the prairie call me to identify with the Psalmist who sang to God "how excellent is your name in all the earth." The human body is an amazingly complex organism that thrives or dies on countless chemical reactions, but is so much more than mere chemistry. One may argue evolution and creationism all you wish, I will stand in awe of creation and be grateful.
There simply is not enough space to elaborate on my gratitude for family and friends, for good health, for a meaningful career and for middle class affluence. I would begin to brag should I try. It must be enough and far too little at the same time to end my reflections on gratitude with these most personal and intimate blessings. "Praise God from whom all blessings flow."
The Rev. Gary Batchelor is an ordained Baptist minister and active church member. He is retired after a nearly 40-year local ministry as a hospital chaplain. His particular interest lies in issues of faith and culture.