GUEST COLUMN: Election Commentary - Learning the ropes and taking the bullets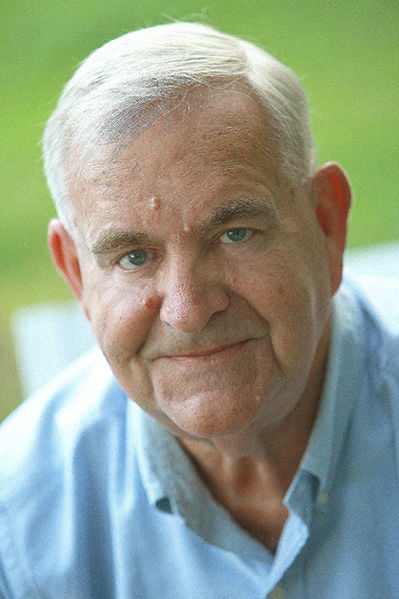 For 30 years, I sat on the proverbial fencepost as an objective journalist.
Truthfully, it was hard — very hard — to keep my opinions to myself, save for some columns that provided an outlet to some thoughts I had. But even then, those words written were supportive and positive to the various topics being addressed.
So when I decided to enter the political arena several months ago, opting to run for a seat on the Rome City Schools Board of Education, I made a promise to myself and to those who supported my decision to run that I would do so with the same objectivity and transparency. I truly believed, when I announced my intention to put my name on a ballot for the first time, that it was time to offer my services to a school system that had meant so much and did so much for my family, my friends and my community.
This past Tuesday, the voters of Rome made their decision. My quest to serve the city and especially the children came up short in an election that saw the names of a historic number of candidates — 15 — appear on the ballot, a clear indication that many were seeking change.
First and foremost, let me be clear about my post-election thoughts. I have nothing but admiration and respect for every candidate who shared the same ballot. I congratulate both the winners and those, like me, who were unable to be among the top seven finishers that will make up the city's Board of Education for the next four years.
However, now that the process is over, I have been objectively reviewing what has taken place and, much to my dismay, learned that this election did not fully adhere to the tenets of this particular local political process.
What attracted me to tossing my hat into the ring was that this election was a non-partisan one, one in which each candidate ran on his or her own merits rather than as a member of a political party or organization. There are no letters representing a party next to the names on the ballot, save for the "I" beside the names of the incumbents.
Sadly, I observed blatant partisanship take place, which opened the door for what is termed "bullet voting."
The two dominant political parties that have been going to war — yes, it is a war that has created troubling divisions in the land — with each other, continued to do so in this non-partisan election. The lines were drawn and those candidates who affiliated themselves with a certain party received the backing of that party.
One party fired a salvo at the other by publicly running an ad backing certain candidates while the opposing party openly advocated using one's vote to only back those candidates whom it supported, telling its members that "your vote has more power when it is selective, so you don't have to cast all votes."
That statement creates what is termed bullet voting, where voters select just the candidates they support despite having the option to indicate a preference for other candidates. If enough voters bullet vote, the election process functions like a plurality voting system.
Last Tuesday, bullet voting took place, and not just by those associated with political parties but by other groups — business, medical, education and religious — that were aligned within the community. The numbers support this. The number of voting cards handed out to each individual voter and the total number of votes cast in both the BOE (voters are asked to "vote for no more than seven") and city commission ("vote for no more than three") races just don't add up.
This, it must be pointed out, is legal. The ballot is a powerful tool and it is indeed the right for voters to vote for just one or two candidates, or vote for every slot available. In the final weeks of the campaign, I could see that sides had been drawn and instead of voting for "no more than seven" candidates, a lot of voters were not about to vote for seven.
I knew I was a political rookie, an independent political newcomer. I covered elections for three decades — yes, in small newspapers everyone in the newsroom works on election nights — and have seen how the process works. But now I have seen it up close and personal. It takes a lot of time, money, support and the ability to get your message out, the latter that was hard to do in the BOE race as the huge number of candidates created a logistical nightmare to hold debates.
There are no regrets. While it was not in the cards to be elected, I learned a lot. I will continue to support and promote Rome and Floyd County and all of those who live here as I've done over the years, work for what is fair and good for the community. As for future political aspirations? I'll remain objective about that!
Jim O'Hara is a communications/media specialist and formerly was the sports editor and columnist for many years at Rome News-Tribune.