GUEST COLUMN: 'Downtown Annie' left us all stronger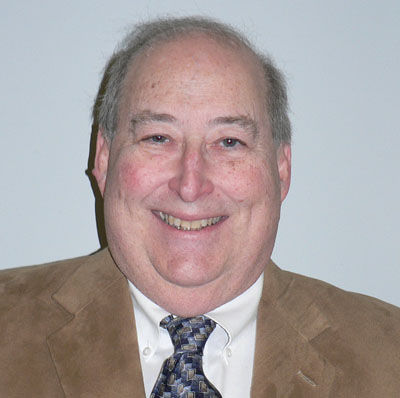 Friday, Dec. 30, was the last working day for Rome's Downtown Development Authority Director Ann Arnold. I have to admit I called her as she was packing up her office to sing her a quick chorus of "I Just Called To Say I Love You," and thank her for years of devoted service to our community.
It has been my pleasure to know and work with "Downtown Annie" as a private citizen and a member of the Rome City Commission. I watched history being made; as so many of Georgia's downtown business districts were dying and plagued with empty buildings, Rome was bucking the trend and attracting new investment.
Since the old Main Street Days, Ann Arnold recognized that it was no longer business as usual for Rome. Armed with a number of careful studies made during her tenure, Ann turned complacency into progress. She was able to rally the troops along Broad and the adjacent streets to the knowledge that times were changing — and both they and their physical surroundings needed to respond to that change in a positive and orderly manner.
With the advent of the Georgia Cities Foundation, which opened the doors to low cost funding for viable downtown projects, our Downtown Annie was able to parlay a large number of these combination private/public dollars into downtown Rome ventures.
In fact, under her stewardship not only the projects started but the state and national awards started heading our way too, and Rome was now the poster child for downtown development.
When other Georgia cities tried to put the brakes on the disproportional share of the money going to Rome, Ann just kept doing the deals that the lenders loved and she fought for the dollars. Another beauty of the program was that as the monies for some of these programs were paid back, the dollars were retained by the City of Rome and actually created yet another revolving loan fund to foster even more improvements to local businesses.
Our Ann Arnold not only worked on bringing new monies and new business into Rome, she actually convinced the property owners of the central business district to RAISE THEIR TAXES! Unheard of, but they approved the Business Improvement District — raised their own taxes and business license fees to help fund downtown improvement.
Now if the average citizen says, "So what?", let me tell you what. The downtown property owners pay a disproportionate share of property taxes. There is no homestead exemption on their property values, and their higher tax rate means that those of us who live in residential property have a buffer against higher property taxes. And here's another one for the "So What" crowd, the sales taxes that are generated by those merchants also hold down taxes and provide the dollars for much needed services.
Let me not forget one important thing: Downtown Annie was backed up by a huge group of dedicated merchants and property owners who stood behind her, and many actually served with her on the board of Rome's DDA over the years. A big debt of gratitude is due them too.
Bob Dylan sang, "The Times They Are a Changing." As I told my fellow city commissioners on my last day, change is not always bad. Downtown Annie is leaving us with a strong vibrant downtown Rome, with strong citizen leaders who have plans for the future of what was a sleepy central business district morphed into one of if not the strongest Georgia downtowns.
Soon City Manager Sammy Rich will have a new captain at the wheel of DDA, but not to worry. Downtown Annie has charted the course, righted the ship, and it should be smooth sailing all the way.
Buzz Wachsteter served on the Rome City Commission from 2002 to 2015.