GUEST COLUMN: Demand a smarter SPLOST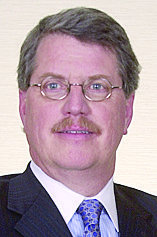 Let me begin by saying I believe the special purpose, local option sales tax created by the Georgia Legislature in 1985 has been the greatest public funding option ever created for local governments. When used wisely, Cities and Counties can fund key infrastructure projects that will attract new industry, create new jobs, entice creative minds, and help communities thrive and prosper. A smart, strategic SPLOST is a lifeline to prosperity.
Nearly 30 years has gone by since Rome and Floyd County passed their first 5-year SPLOST. Over that timespan, voters have been assured that things like a civic center, baseball stadium, softball complex and a 60-court tennis facility were vital for our community to grow and prosper. Voters have put their trust, hopes and some $50 million dollars into these lofty promises. At this point, Rome and Floyd County should be booming.
Unfortunately, the facts tell a much different story. Most of the $50 million spent on these projects has done absolutely nothing to create jobs, attract new industry or entice people to move to our community. In fact, most of these projects operate at a financial loss and create a huge deficit that tax payers must subsidize year after year.
In the 1960s, Floyd County was Georgia's 7th most populated county and was the unofficial "Capital" of Northwest Georgia. Today, we are 24th. The U.S. Census Bureau reports from 2000 to 2014, we grew a total of 6.16 percent or a growth rate of less than one-half percent per year. During the same period, Bartow grew by 32.56 percent, Gordon grew by 26.22 percent and even dismal Polk County outpaced us at 8.19 percent. Simply put, our growth rate is stagnant which is an absolute recipe for disaster.
Additionally, since 2000, the Median Household Income in America has grown on average 27.36 percent. In Georgia, the average is 16.28 percent. In Floyd County it is a pathetic 9.24 percent or a third of the national average all while the Consumer Price Index rose by 42 percent. Perhaps that explains why 21.4 percent of our citizens live in poverty, an astounding 50 percent higher than the national average.
Recently released U.S. Department of Labor employment numbers for Floyd County boast of 1,000 more jobs in July 2017 than in July 2016. Unfortunately, that is almost exactly the same number of jobs Floyd County had in 1993, over 24 years ago! The cold hard truth is that in terms of population growth, income growth, and job creation, these SPLOST investments have been a monumental failure.
In less than a month, voters will be asked to approve yet another SPLOST. package comprised of various projects, selected using the same methodology and criteria as the ones that have failed us so miserably in the past. Doing the same thing over and over and expecting a different outcome is insanity. As our beloved community continues to wither and die, where is the public outcry? Where is the demand for a smarter, more strategic use of our SPLOST dollars? We are in the midst of a City Commission election, which has evolved into little more than a beauty contest, with little to no substantive issues being put forth by the candidates to address our economic malaise.
Repeating the same mistakes of the past will not lead us to a future of prosperity. Despite being well-intentioned, relying on citizen led SPLOST committees has produced zero job growth, almost zero population growth and stagnated incomes. We must do better. Go back to the drawing board and develop a SPLOST package that will rescue our community from 20 years of no growth. Hire experts to assist — site selectors, industry and trade professionals, planners and land use experts. Professionals that recognize the Northwest Georgia Regional Hospital property for its hi-tech and biotech potential. Professionals understand AG centers, tennis centers, and civic centers do not create jobs or economic prosperity. I know in this town it is politically incorrect, but taxpayers should demand a smarter SPLOST.
David Doss of Rome is a former Floyd County Commissioner and former member of the State Transportation Board.