GUEST COLUMN: Cupid ain't got nothin' on Santa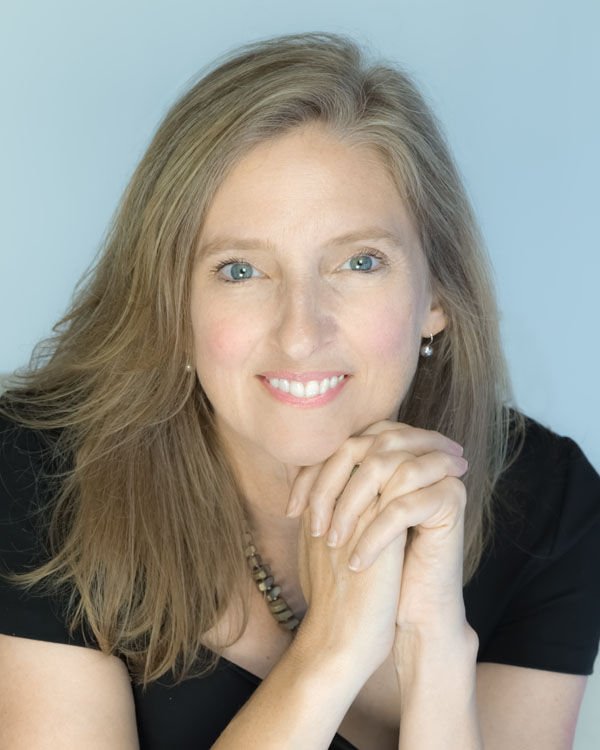 Valentine's Day is sweet, but I have to say that I think Christmas is, by far, the most romantic of all the holidays.
There is no arguing that the painless act of standing under the mistletoe in anticipation of being kissed by any number of nearby prospects beats waiting for the painful pierce of Cupid's arrow, wrought for filling you with torturous desire for your one betrothed. That torturous desire part might be imminent in the pursuit of true love, but discovering it in an unexpected celebratory kiss is way more exciting. Am I wrong?
Christmas is a season filled with hope and promise, a time when anything seems possible, for young and old, coupled and single, alike.
It seems Hallmark would agree. Starting on Oct. 28 of this year, the Hallmark Channel is screening 33 original films targeting their popular holiday romance formula. Averaging three weeks in production and $2 million budgets, it appears the formula for these films has proven efficient, as well as lucrative. In validation of the power of positive prose, during the 2016 election week the Hallmark Channel was the fourth-most watched prime time channel behind CNN and ESPN, but ahead of MSNBC. Seriously.
Of course, holiday romance is not a new formula. My family has watched "White Christmas" every year that I can remember. The early years were spent piled on the couch in front of the 19" screen, glued to TBS through every commercial. These days we likely invite friends over to torture them with the schmaltz, all the while anticipating with bated breath that moment when Crosby and Clooney finally give in to the inevitable happy ending. It gets me every time.
Young Nicholas wins the hand of the fair, red-haired, claymation future Mrs. Claus in "Santa Claus is Comin' to Town," George literally falls in love with Mary in the timeless film "It's a Wonderful Life," and even Buddy impossibly woos his muse, Jovie, in the quirky modern classic, "Elf."
How can you not enjoy these perfectly wrapped and bowed nuggets of romantic promise?
I, for one, am a total sucker for them. But, I would be remiss in all of this warm and fuzzy talk of holiday heartstrings to leave out the dark side of the coin. This very climate of hopefulness can prove overwhelming for those feeling hopeless. But, it is interesting to note that the myth that suicide rates spike at the holidays is, in fact, false. The Center for Disease Control has reported that suicide is actually at its lowest rate in December. This is possibly attributed to the fact that we find ourselves more likely in contact with our support system at this time of the year. The new year actually brings the rising rate as we settle back into our more isolated norms.
Could it be that hope is a natural inclination, given the proper climate?
A critical part of the formula for a good romantic tale is the hopeless beginning. The sense that nothing is right in the world is critical for establishing the supposed miracle to follow. Google "We're in the Money" and watch Ginger Rogers and chorus perform what would appear to be the most ridiculous tale of hope for the 1933 timing. How did they muster such a sense of extravagance in a time of total despair?
As a student at Berry College, working on the campus paper, I took on the task of interviewing a guy who lived under the bridge behind Central Plaza on Second Avenue. If you've lived in Rome for a while, you may remember him. He had lost his legs in a train accident and rolled around town on a low cart similar to a skateboard.
I wish I could remember his name, his hopeful spirit has been burned in my brain ever since. I asked him what he wished for in life. My own list of goals as a creative coed from a comfortable middle-class upbringing was quite lofty. Surely, he couldn't hold as much hope for the future as I did, given his seemingly hopeless circumstances. But, he immediately and excitedly described his desire for a home of his own; a wish equal in its extravagance when compared to the apples of my own reality. It was a life-changing realization for me.
The 18th-century poet, Alexander Pope, said it best in "An Essay on Man:"
Hope springs eternal in the human breast;
Man never is, but always to be blessed:
The soul, uneasy and confined from home,
Rests and expatiates in a life to come.
I believe that the holiday penchant for wishing is the perfect climate for pondering our loftiest hopes and dreams, and I can't think of anything more romantic than that. May all your Christmases be bright, dear friends.
Monica Sheppard is a freelance graphic designer, beekeeper, mother and community supporter living in Rome.