GUEST COLUMN: Christmas on the Home Front: 1941-1945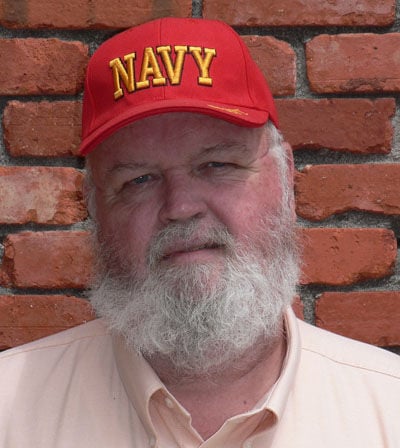 For 12 years Americans had been slumbering through the Great Depression. FDR had made some inroads in helping with it, but mainly people had got used to living within its boundaries.
Christmas time was truly a time of church, family and remembering what the day was all about. It hadn't progressed much during that time.
On Sunday, Dec. 7, 1941, everything changed. The Japanese bombed Pearl Harbor. My mother told me that no one in the Mill village knew the location of Pearl Harbor. They would soon find out.
That first Christmas of World War II was one of shock, the stress was unbearable. The Germans seemed invincible. They had conquered all of Europe, and the Japanese owned the Far East. Now, we were going to jump into that frying pan. I can't imagine the conversations around the family dinner table that Christmas of '41. Many were enjoying their last Christmas with family and friends, and the realization must have been thick enough to cut with a knife.
The men started leaving by the thousands in early 1942. My Dad was listed in RN-T with a group marching up Broad Street in January 1942 heading to Atlanta and on to his branch of service.
What this did was create thousands of jobs that couldn't be filled. Old men stayed on and didn't retire. Young boys too young for military service came aboard, and then there were the women, the fairer sex, gentle things that probably couldn't stand up to the rigors of a factory job. Boy, were they wrong about them.
American women had carved homes and raised families in the harshest conditions since the founding of the country. This was a change, but nothing they couldn't handle. They streamed into every plant and factory, and did everything from run the things, to clean the toilets, and sent packages to their men folks, too.
I have pictures of a line of Victory buses in ChattoogaCounty bringing women to work at Trion Mills. It's hard to imagine what they were thinking.
Yes Pepperell had Victory buses too. One went through Wax and Flint Hill. (Here's a side note, an elderly black man was working in the mill during that time, and walking to and from work. It was a four hour walk each way. He wasn't allowed to ride the bus. Several of the ladies threatened the driver if he didn't stop and let him ride. He rode from then on, and said it was the greatest day of his life.)
We didn't have to wait long until the casualty lists started arriving. Our troops landed on the North African coast in May of 1942. And on Aug. 7, the Marine Corp began the battle for Guadalcanal, with Bolt action 03 Springfield rifles from World War I vintage. We were at war.
Things were strange on the home front. Salaries were up, more days of operation meant higher salaries. But there were not a lot of commercial goods to buy.
There were no cars, or rubber for tires. If you had a car, you kept the tubes patched and ran on air. Gas was a rationed item as was sugar, which stopped a lot of Christmas sweets from being on the table. Of course, our ladies just shifted to honey, or sorghum to provide the needed treats.
Steel was also used in war products, as was all scrap metal, so toys for kids were made from paper or cardboard, and Santa would explain why they may not get the things they wanted.
Ham was rationed. Of course, Southern folks were still boiling hens for Christmas, and if one stopped laying eggs she was elected to be Christmas dinner.
The government recommended buying War Bonds for Christmas presents, and they were the top item. Also, all kinds of cards were being sent to the troops, as were packages.
Smokers were having a rough time, too. Everybody smoked in the U.S. (except women, at least in public) and Lucky Strike, Camel, Chesterfield and Old Gold were shipping nearly all the cigarettes they could make to the troops.
In December of 1942, Bing Crosby and Fred Astaire released a movie titled "Holiday Inn." In the movie Bing sang an Irving Berlin tune called "White Christmas" which became very popular and received a lot of radio time. Still does.
In 1943 he released "I'll be home for Christmas" and Judy Garland released "Have yourself a Merry Little Christmas" in 1944. It came out during the Battle of the Bulge: Dec. 16, 1944, till January 1945. It wasn't merry there. I got a firsthand account of it from two police officers I once worked with that were in the battle. R.I.P. John Barnett, and Paul Reynolds.
It was the most trying of times. Now, please remember our troops that are in harm's way, this very day. Lift them in prayer, asking they be safe and nestled in the arms of Jesus.
Mike Ragland is a Cave Spring city councilman and a retired Rome police major. His most recent book is "Living with Lucy." Readers may contact him at mrag@bellsouth.net or mikeragland.com.