GUEST COLUMN: 'An ounce of mother is worth a pound of clergy'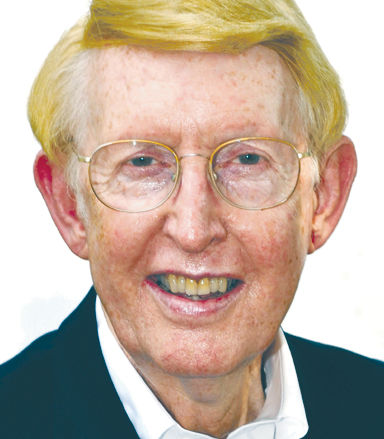 The Jewish Talmud asks and answers a strategic question: "Who is best taught? He who has first learned from his mother."
The best lessons are learned at the knee of a good mother. Vices are learned at some other joint. A good mother is a wonderful educational system. Plato made the point that good education makes good people, and good people act nobly.
Mother's Day formerly was the easiest day of the year for a minister to prepare a sermon. Now the subject is so complex and the role so misused it is one of the most difficult.
Symptoms resulting from moms not fulfilling their role are numerous. The United States leads the industrial world in murder, rape, and violent crimes. At the same time, our elementary students rank at or near the bottom in tests scores of math and science skills. Since, 1960, the average SAT scores in our high schools have dropped 75 points. The public school system can't substitute for the mom who teaches by example and precept.
Solomon, the wise, wrote: "My son, give me your heart, and let your eyes observe my ways." A good example is an asset.
An illustrative graphic of this is Bartholdi's work on the Statue of Liberty. He worked planning and sculpting the Statue of Liberty for nearly 20 years. He used his mother as his model. Fortunate is the child who has a good mother to model how to live most productively.
A Spanish proverb says, "An ounce of mother is worth a pound of clergy."
A recent story on the History Channel featured the parallels in the lives of Hitler and Stalin. Not included in the feature is a third person who shares a common feature with them and that is Saddam Hussein. All three had overbearing domineering mothers. It is amazing how many of history's despots share that trait.
To the many good mothers go our thanks. There is no role in life that calls for more personal sacrifice than mother. The time, labor, and love demanded is not required for any other role. In giving it to your child you are making an even broader contribution to all of society.
In rearing a productive child you spare our economy and dramatically reduce the cost of law enforcement, construction of prisons, drug treatment, counseling, and emergency medical treatment.
You give to your child and hence the community a sense of purpose, worth, moral integrity, a good work ethic, and social skills. A mother multiples herself through her children. Enjoy the journey, it is all too swift.
The children of one young mom promised her the day off on Mother's Day. They resolved to do all the cooking. They began by getting out three pots and in succession two frying pans, a double boiler, three mixing bowls, a chopping board, six measuring spoons, eight serving dishes. Mom was thrilled.
She said it was the best Jell-O she ever had.
Each of us would do well to aspire to live in accord with Proverbs 23:25, "Let your father and your mother be glad, and let her who bore you rejoice."
Every person should go out of their way on this day to express love for and thanks to their mother. Every husband/father should do so for two mothers on this day, the one who gave him birth and the one who gave birth to his children.
The Rev. Nelson Price is pastor emeritus of Roswell Street Baptist Church in Marietta and a former chairman of the Shorter University board of trustees.