GUEST COLUMN: All I got for Christmas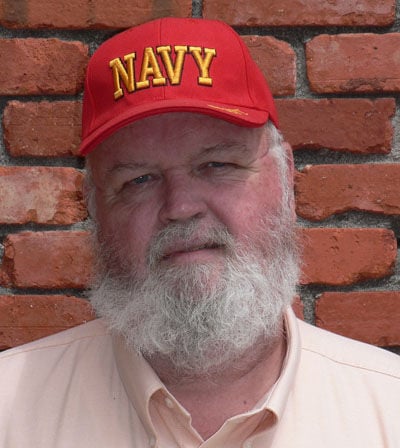 Ain't technology great? It seems that young folk can pick up on a computer-based instrument and work it immediately. Well I can't. That leads me to my topic. What do you do with an 'Instant Pot?'
My wife got one for Christmas. It sat in the living room floor for two weeks, out of the way, before I decided to give it a whirl, and open it. The first thing I saw was a bunch of buttons on the side that made no sense what-so-ever. Wife thought it would help if I read the instructions. Wives are like that. After I read them, I still wasn't much further along.
I had bought a pork roast, so I thought I would initiate this 'Instant Pot' with a big roast. But it was too big, and had to be cut in half. There was a bone in one half (I like a bone-in. I keep it for further use in soup or pinto's). Then the instructions said to sear it on all sides for ten minutes. Why, I asked myself, would you want to sear a Boston butt? I've cooked hundreds, and still have my first to sear. Anyway, I finally got it cooking, and was amazed at how it turned out. The un-seared roast was delicious. So it seems this old dog now has to learn a new trick.
It's not the first time I've been down this road. I remember my first crock pot. I fell in love with it. It didn't have removable stoneware, but I didn't care. Here was a bean cooker that I could leave on all day while we were at work, and didn't have to worry about the house burning down. It had four controls, off, low, high, and warm — even I could master that, and still can.
While my roast was cooking in the Instant Pot, I remembered my dad and a pressure cooker explosion. He ruined the ceiling, and I think we threw the thing away, at least I never remember seeing it again.
Wife had one that she used to can a lot back in our younger days. I liked the water bath way of canning a lot better. I was still scared of pressure cookers, I was in the house when Dad set off his bomb.
Then I started thinking about other kitchen enablers we either bought or were given as gifts around Christmas time.
The 'Fry Daddy,' remember it, I think I used that thing maybe twice. I didn't like straining used grease, storing it and using it again. It worked fine, but just wasn't for me.
The thing that melted cheese to make nachos, don't remember even opening the box. Food processors were a big hit one year. Yep, we got one. I think it was used to make slaw, and that was it. We had a blender previously that was also a waste of kitchen counter space.
Then on one of my many health kicks we got a dehydrator. You stack thin sliced vegetables in trays and suck the life out of them, drying them into pieces of cardboard that taste like dirt. To the Salvation Army you go, dehydrator.
I loved my George Foreman grill. I actually wore out two of them, but don't have one now. I wonder why.
Ice crushers are wonderful, but are built-in to refrigerators, so out you go ice crusher. Toaster ovens and microwaves are things I couldn't get along without, well I could, but don't want too.
Sometimes we long for our grandmother's kitchen, not realizing how much time she spent feeding her offspring that were usually filthy from playing outside.
Now Grandma can pop a frozen pizza into the oven for 20 minutes, make little Johnny put down his computer game, and come get a slice of pepperoni while still in a daze. I think those grandma's would have loved a George Foreman grill, or anything that ran on electricity, and she would have enjoyed electricity, too.
Now back to the Instant Pot. It's definitely a time saver. But being retired, I'm not pushed for time, so that's not a selling point for me. I've always liked to slow cook almost anything. The Brinkman grill that had two racks and a water pan was wonderful. We'd put a deer quarter on the bottom, laced with bacon, and a Boston butt or ham on the top, letting the hot grease soak the venison. Occasionally we'd throw in a few hickory chips into the charcoal box, and just feast on the aroma, till it was done.
I've found two Facebook pages that are dedicated to the Instant Pot, and they are full of recipes. There's one for short ribs, that I'm definitely going to try, and another for gumbo (I got addicted to Cajun fixing's while visiting New Orleans in the Navy, and had two Cajun cooks on my ship).
But first, and probably this weekend, we're going to find out if IP can cook butterbeans. If it can, we'll move on. But if it can't, in a cabinet it goes. In other words — the jury is still out.
Mike Ragland is a former Cave Spring city councilman and a retired Rome police major. His most recent book is "Living with Lucy." Readers may contact him at mrag@bellsouth.net or mikeragland.com.