GUEST COLUMN: A train with a view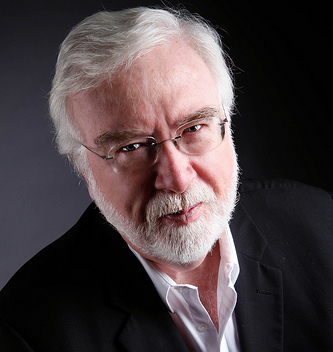 I recently wrote in this space of a train journey my bride and I took from Albuquerque to Chicago. We just returned from an even longer stretch: El Paso to New Orleans and back.
We decided to meet the son for Thanksgiving and convinced him to take the train south from Atlanta and meet us in NOLA. In order to make our connection, we traveled three hours south to Las Cruces, New Mexico, turned left, and in just a few minutes we arrived at the lovely restored El Paso Amtrak station. Our son's trip south was a manageable 11 hours.
Upon nestling into our comfortable seats, a young man behind us was invited to leave the car. It seems that a sharp-nosed German shepherd had discovered a questionable bit in a man's carry-on, and the poor fellow had to remain in El Paso under the care of an official. Oh well, he missed a nice journey.
The conductor immediately informed us Texas is a very large state. Very. Large.
The train departs El Paso on its East/West route, and one has well over 24 hours to enjoy the Texas scenery, a night's sleep, and several meals before arriving in New Orleans.
Train travel reveals an America that is hidden from interstate travel. One can sit in comfortable observation cars, sip coffee, and gaze into the backyards of a wide variety of American domiciles. There are mansions, restored row houses, expansive Texas cattle ranches, tres chic condos in Houston, and temporary tents set up under interstate bridges.
On the Sunset Limited, as our train is known, a traveler cannot help but observe various members of the United States Border Patrol slowly driving through West Texas scrub country near Big Bend National Park. The white vehicles with the large green stripe are easy to spot, and I couldn't help but muse on the lonely hours the officers must put in while avoiding snakes, spiders and threats of a more human species. One could not also help but pity the families, often with small children, who traverse the dangerous terrain north with little water and food.
There are numbers of small towns lining the train bed. Many have an old west look, with a main street, a simple church, hardware store and tavern. As the train sped through a Cajun town in Louisiana, a bar owner leaned against a doorframe and watched as our huge train rumbled just a few feet from her door. I wondered what her regulars think as they observe nearby train travelers speeding so close to her business, never to stop by for a cold one. My favorite fellow was a gentleman sitting in a plastic chair in his backyard waving as if his entire family was on the train.
Inside the train, holiday travelers were a varied lot. Some were making the whole journey, as in from Los Angeles to New Orleans, and others were making the shortest of hops, say Houston to Beaumont, Texas.
Fellow riders hailed from Australia, Lebanon and throughout the southwest. Many were either coming from, or heading to, family celebrations. The thing about American train travel is if you don't like people, you have chosen the wrong mode of transportation.
Almost without exception, the Amtrak staff is welcoming and possesses a keen sense of humor. Some staff members, like George of the snack bar, attempt running jokes. Example: "Good morning, travelers! You left Texas last night, and this morning your are still in….Texas!"
Now I have to give my readers an update from our last northerly train trip. Perhaps my readers remember my description of a strange Russian traveler who avoided the capture of intent Amtrak conductors the entire trip to Chicago.
I mentioned this story to one of our southern conductors.
 "Oh, we all know him. His name is Vasly."
 "What?" my wife and I exclaimed.
 "Yes," he continued, " Vasly's picture is in every Amtrak station in the country."
We were amazed.
 "Seems he is a train jumper, a person who somehow gets on the train, avoids detection, and travels throughout the Amtrak system. I saw him once in Chicago and then three months later in Seattle."
It doesn't seem possible that a person could avoid detection on a train. There just doesn't appear to be that many places one could hide. Yet, this Russian fellow is now a train travel celebrity of sorts.
The bride and I are going to take a little break from train travel for a while. But the rails call me. Our next trip will probably be Albuquerque to Los Angeles and back. I hear the station in LA is one to behold.
All aboard!
Former Roman Harry Musselwhite is the author of "Martin the Guitar" and is an award-winning filmmaker.