Georgia Governor's race: First poll, Trump factor, stunts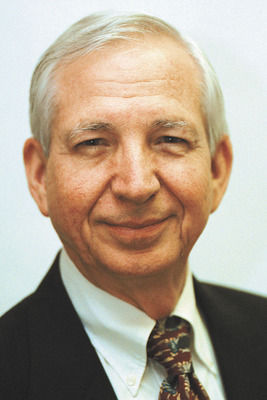 The race for Georgia governor is taking shape with a year to go before the election. At this early stage, a poll of likely Republican primary voters conducted for Lt. Gov. Casey Cagle's campaign showed him leading with 41 percent, trailed by Secretary of State Brian Kemp with 12 percent, Hunter Hill, 4 percent; Michael Williams, 3 percent and Clay Tippins, 2 percent. Thirty-nine percent of the voters were undecided in the survey by McLaughlin & Associates.
The poll found that among the sampling of likely Republican voters: "President Trump is extremely popular, holding an 86 percent job approval rating, including 65 percent who 'strongly approve.' Just 12 percent disapprove of the job the president is doing."
For Trump, that's four points better than the recent national Gallup Poll showing he had 82 percent approval from Republicans (with only 8 percent approval from Democrats and 35 percent from independents).
What the Trump numbers bode for the Georgia governor's race and other state races next year remains to be seen. But one of the candidates, Michael Williams, a state senator and small-business owner from Cumming, claims the pro-Trump bona fides.
Williams got into the race touting his support of Trump in the 2016 presidential election. In a robo-call to more than 400,000 conservative households, Williams said: "As the first Georgia elected official to endorse Donald Trump, I'm proud of the incredible work he's done so far."
The problem for Williams is that 69 percent of Republicans in the McLaughlin & Associates poll said they had never heard of him — and the number was about the same for the other lesser known candidates, Hill and Tippins.
To get attention, Williams has been pulling stunts. Recently he injected himself into a controversy over a Cherokee County school teacher's ill-considered decision to send two boys from her classroom for wearing pro-Trump "Make America Great Again" T-shirts. He called for firing the teacher, who had been removed from the classroom, which was properly within the purview of the school system, not a publicity opening for a political opportunist.
Williams came up with a gruesome stunt in the wake of the Las Vegas massacre in which madman Stephen Paddock reportedly used bump stocks on rifles in killing 58 people and wounding nearly 500 others. On Facebook, Williams announced he is "giving away a free bump stock to one lucky winner" — urging viewers to "Signup now to win!" He prefaced the giveaway offer by declaring opposition to regulating or banning the devices which convert semi-automatic rifles into virtual automatic weapons. Talk about regulation or banning bump stocks, he said, "is merely cheap political lip service from career politicians" — presumably including members of both parties in Congress, the NRA and President Trump, who has indicated he's open to a ban or regulation of the devices.
By far most of the posts on Williams' Facebook were overwhelmingly negative to the bump stock giveaway — which sinks the candidate's campaign to a new low. As one viewer put it, giving away a pistol, shotgun or deer rifle is one thing, but a bump stock for a semi-automatic rifle "is a slap in the face to the country."
Williams contends "There is zero evidence that banning bump stocks would prevent any gun violence deaths." That may be true, but it is not the issue here.
The issue is the giveaway to a "lucky winner" of a device used less than three weeks ago in the massacre of 58 people and the wounding of nearly 500 others, the worst mass shooting in modern American history.
This political campaign giveaway goes far beyond bad taste. It is bad judgment from a candidate for governor of Georgia.
Columnist Don McKee is the editorial page writer for the Rome News-Tribune.