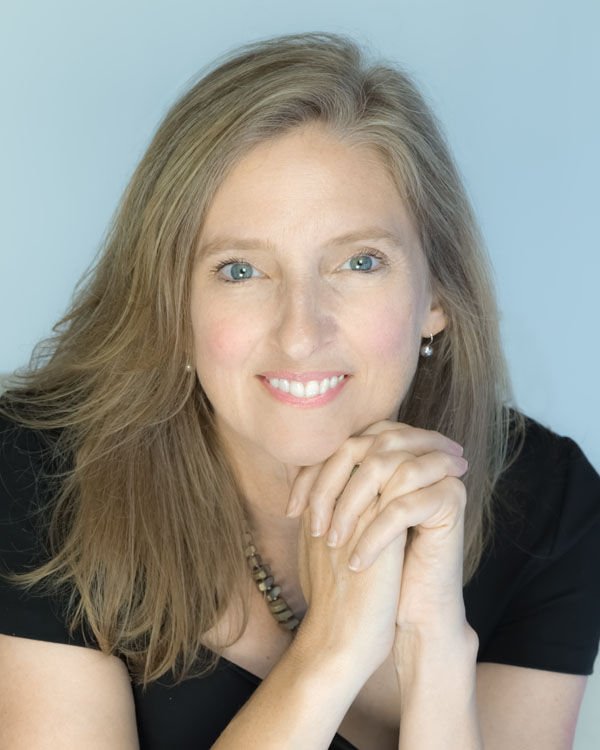 It's been a while since I got to go on a trip but I've always been an adventure addict. Some of my greatest life lessons and growth cycles have come from putting myself "on the road," so to speak. I was literally raised to travel on a whim. Dad worked for Delta Airlines for over 30 years, and one of the great perks was our family's ability to fly anywhere we wanted for free. We would hop on a plane for a rapid weekend trip on a regular basis. It always made my planning Mom nervous, but we kids thought it was great fun to take off with no concern for where we would stay or what we would do when we got there. Of course, it did backfire a time or two, but the fun generally outweighed any bad for my sister and me, and Mom was a real trooper to go with the flow, always making the best of whatever we found.
We were even allowed to fly overseas, though that ended for my sister and me when we turned 21. When I was a freshman at Berry College I learned that a girl across the hall from me had the same privileges and we would joke about randomly flying to Paris for the weekend. Of course, we never did. In the summer of my twentieth year my family finally took an international trip, visiting the army base in Bad Tölz, Germany where Dad was stationed as a Green Beret, along with so many other beautiful places, and I kicked myself that my friend and I had never taken our opportunity for such grand travel adventures.
As an adult my trips took on a more rugged style with long-distance hiking and paddling trips, as in months at a time, with my former husband and my daughter. Talk about personal growth opportunities. Nothing teaches you about what you can humanly handle better than a 20 mile hike over mountains with a 40-pound backpack in pouring rain, or getting stuck in the middle of a lake in a lightning storm. That last one was literally a hair-raising experience that put me in a position of serious concern for my safety. You can't help but come away from a situation like that without believing in miraculous outcomes.
I later had the opportunity to take some pretty great trips all on my own. I went to Croatia with a friend who is from there, and traveled around the Island of Krk and into Italy on my own little solitary adventures. At one point, she dropped me at the bus station in Rijeka and I traveled through Slovenia to Trieste, Italy to catch the Euro Rail to Venice. As I told people my loose plans, every single person would warn me that there was no way I would find a place to stay in Venice if I didn't make reservations ahead of time. I became so convinced they were right that when I arrived in Venice, I went to the tourist help counter and asked how far out of Venice I would have to go to find a place to stay. The woman asked me what my budget was and proceeded to find a perfect little room with its own bathroom and a window over the street and free breakfast in a beautiful courtyard, just a few blocks off of St. Mark's Square and just a few dollars over my budget. I could never have found a more perfect spot had I booked ahead on the internet and all of those bad predictions were for naught. Once again, trudging forward with a belief in a completely unforeseeable outcome had a miraculous ending.
I recently had the chance to travel to New York with my daughter, her father and stepmom to see the musical "Hamilton" on Broadway. Yes, it was absolutely spectacular! It was my first time to fly standby in many years, and the airline culture has greatly changed since I was a kid. More people flying means fewer seats available. I was worried how I would fare traveling between two of the busiest airport cities in the world, but I decided to keep the faith and trudge forward. The flight there was perfect! I got a seat on my first try. But when I arrived back at the airport to fly home, it was immediately clear the game had changed. Bad weather the day before had flights overloaded, and the standby lists were well over 70 people. I stuck it out late into the evening with no success. When I returned the next morning it was raining again, flights were being delayed and canceled, and the agent again said I wouldn't likely get on a flight as she looked at equally large standby lists. In spite of the odds I kept telling myself and the agents that I needed to get to Atlanta by 5:30. I spoke with an agent to determine where I was next being bumped. She checked and said, "Here is the flight and you might very well get on this one. Head to the gate, it takes off in 30 minutes." At the gate I found that the list was surprisingly short and in the last seconds before the flight took off, I had a seat and would be landing in Atlanta at 5:36. There was no logic to the situation. It was purely miraculous, as if I had discovered an alternate universe in which a seemingly insurmountable problem could be solved. I'm so happy for the whole experience of the trip, but most of all for the reminder that if you trudge forward, even with no promise of a positive outcome, truly miraculous things can happen. These lessons are only found when pushed outside of our routines, as that's the only place where lack of clarity can be found. Travel on, dear friends, you'll be surprised what you might find. 
Monica Sheppard is a freelance graphic designer, beekeeper, mother and community supporter living in Rome.