Nursing graduate eager to get to work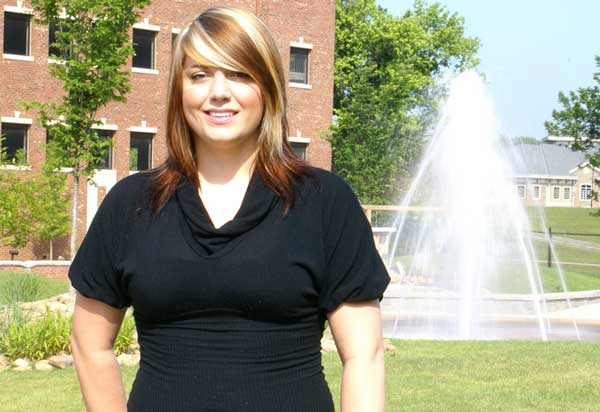 Ever since Jessica Johnson was a child, she knew she wanted to grow up and be either a rock star or a nurse. Well, today she interviews for one of those jobs, and she forgot how to play the guitar years ago.
Johnson and her fellow nursing graduates will receive their degrees and their pins from Georgia Highlands College on Friday at 7 p.m. during a ceremony at The Forum. For Johnson, that ceremony will mark the culmination of a lot of hard work.
"I have never experienced anything that hard. I was used to studying a little bit and making good grades. But I really had to work," she said.
Still, she loved it. Johnson said she really appreciates the close-knit feel of the community at Highlands. Her instructors, from her first year until her last, got to know her as a person, not just a student.
Johnson's path to graduation was a bit untraditional. She had some family issues growing up and moved out on her own when she was still in high school. She had to work to pay her own bills, and even though her grades remained high, Johnson missed too many days of class to graduate.
Undeterred, she earned her GED and enrolled at a technical college before transferring to GHC with the aim of entering the nursing program.
"I really enjoy helping someone and making a difference," said Johnson of clinical work so far. "There have been some days when it's challenging, but most days I come home and thank God for what I do."
Johnson's immediate goal is to land her first nursing job, but she has a long-term vision of returning to school and pursuing the nurse practitioner license via an associate-to-masters bridge program. She and her fellow GHC nursing students were excited to hear the college is adding a bachelor's program in the fall.
Highlands' 2011 nursing class will graduate Friday evening. The speaker for the event will be Marjorie Frazier, associate professor of nursing at the college.