Woman makes threats against employees of plant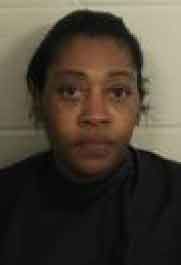 Threats to shoot workers in a West Rome manufacturing plant resulted in a Rome woman being jailed.
According to Floyd County Jail reports:
Octavia Kemwada Khan, 40, of 416 Garrard Avenue was arrested just after 6 p.m. Tuesday after she said she wanted to go to her vehicle and retrieve a gun and shoot everyone inside the Foss Manufacturing building at 243 Huffaker Road.
Khan was being held in the Floyd County Jail Wednesday pending a $5,700 bond.