Woman injured in wreck on Ga. 20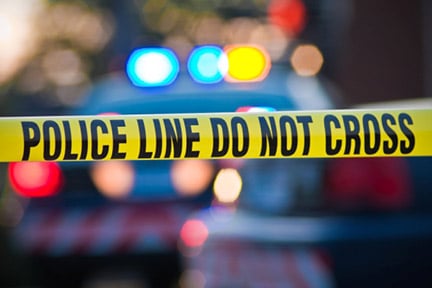 A Rome woman was treated and releasedWednesday night after being injured in a two-vehicle wreck on Ga. 20 at its intersection with North Avery Road Wednesday morning.
According to Floyd County police reports:
A 2005 Toyota Tacoma being driven by Hunter Sheffield, 21, of 23 E. Kenora Drive, was heading east on Ga. 20 around 11 a.m. Wednesday. A 2017 Honda Civic being driven by Tina Johnson, 47, of 72 S. Avery Road, was slowing down in the right-hand eastbound lane, to make a right turn onto South Avery Road.
The Tacoma slammed into the back of the Civic, which was then sent off the road and into a parked vehicle in the lot of Median Roofing at 3945 Ga. 20. The Tacoma went off the road and struck a tree in the front yard of 3925 Ga. 20.
The Civic traveled 112 feet before hitting the parked vehicle, and the Tacoma went 232 feet before hitting the tree.
Sheffield said he didn't see Johnson's turn signal, but admitted to briefly looking down at his radio before hitting her car. A witness who was on a prison work detail told police Sheffield was driving at a high rate of speed and hit the Civic without breaking. Police found no skid marks in the area of the collision.
Sheffield was not taken for treatment, while Johnson was taken by ambulance to Floyd Medical Center. Both vehicles sustained significant damage.
Sheffield was cited for following too close, exceeding the speed limit and distracted driving.