Woman facing theft, drug charges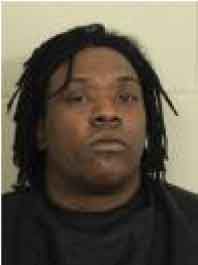 A Cartersville woman remained in jail without bond Saturday after being accused of driving a stolen vehicle and having two bags of methamphetamine and 10 xanax pills inside.
According to Floyd County Jail reports:
Courtney Jelisa Johnson, 28, of 5 Katherine Way, Cartersville, was originally arrested Tuesday following an incident at Redmond Regional Medical Center that lead to charges of possession of meth, disorderly conduct and two counts of probation violation.
She now faces four additional charges, stemming from a Dec. 15 incident. She had been pulled over in a stolen 2002 Dodge Caravan, which also had a stolen license plate on it, at 3110 Maple Road in Lindale around 11:30 p.m.
Johnson was able to get away from the responding officer after the other people in the van provided a distraction with their own escape.
Johnson is additionally charged with felony possession of meth, possession of dangerous drugs and theft by receiving stolen property. She also faces a misdemeanor charge of driving while license is suspended.