Woman damages police vehicle leading to felony charge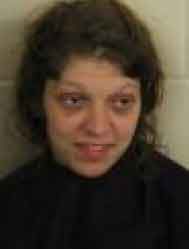 A Rome woman has been jailed after breaking out the window of a Rome police vehicle on her way to jail following an arrest in South Rome.
According to Floyd County Jail reports:
Rachel Faye Garrett, 28, Rome, ran toward a victim's vehicle in the presence of children and threw the male victim to the ground. She cursed at both the victim and law enforcement officers who arrived on the scene on South McLin Street just before 4 p.m. Tuesday.
After being placed in the city patrol vehicle, Garrett broke out the left back window, shattering the glass into shards.
Garrett is charged with felony interference with government property and misdemeanors for disorderly conduct, simple battery, five counts of cruelty to children and three counts of abandonment of children.
Garrett was being held in the Floyd County Jail Wednesday pending a $7,900 bond.