Woman charged with threatening another woman and unborn child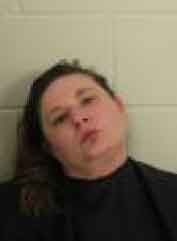 A Rome woman was jailed after threatening to use an automobile to kill a pregnant woman, reports stated.
According to Floyd County Jail reports:
Margaret Shannon VanDevan, 37, of 1352 Rush Chapel Road, was taken into custody Monday around 5:30 p.m. after telling a 21-year old woman that she would "T-bone" her, killing both the victim and the victim's unborn child.
VanDevan is charged with felony terroristic threats and acts following the incident which occurred at 435 Turner McCall Boulevard.
VanDevan was being held in the Floyd County Jail without bond Tues-day morning.