Woman accused of credit card fraud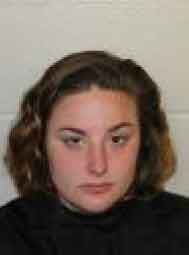 A Rome woman remained in jail Thursday without bond after being accused of using a credit card belonging to another without permission.
According to Floyd County Jail reports:
Miracle Krysteena Sis­son, 21, of 203 Cole St., was arrested Thursday on warrants stating that on March 15 she used a debit card belonging to a man without his permission to order food items.
Sisson is charged with felony financial transaction card fraud.