Warrant: Silver Creek man didn't complete work after cashing check from elderly person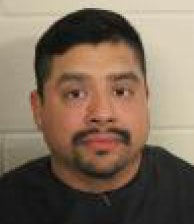 A Silver Creek man was in jail Tuesday, accused to failing to complete a job he had already been partially paid to do.
Joshua Ramon Mantooth, 31, 3512 Old Rockmart Road, received an advance payment in the amount of $2,000 on May 1 from an elderly man for property improvement work, but cashed the check and never completed the job.
Mantooth is charged with felony exploitation of elderly, conversion of payments for real property improvements, theft by conversion and a probation violation.