2 teens did over $6K of damage to newly poured sidewalk on Burnett Ferry Road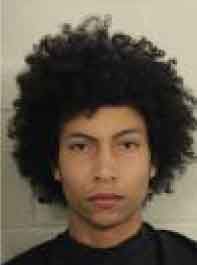 A Rome teen is facing a felony charge after police say he caused thousands of dollars worth of damage to a section of newly poured sidewalk along Burnett Ferry Road.
According to Floyd County Jail records:
Matthew Lee Owens, 18, of 2526 Shorter Ave., was being held Thursday on a felony charge of second-degree damage to property and a misdemeanor charge of contributing to the delinquency of a minor. Bond was set at $3,500.
Owens and a 12-year-old with him are accused of writing in and walking on a freshly poured concrete sidewalk Wednesday afternoon on Burnett Ferry Road near Shorter Avenue. Damage was assessed at more than $6,000.