Swan Lake man facing many traffic charges after late-night chase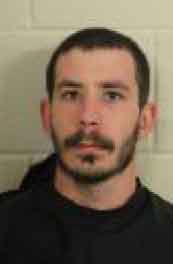 A Floyd County man accused of leading police on a high-speed chase through Swan Lake Mobile Home Park was in jail without bond a long list of traffic charges Sunday night.
According to Floyd County Jail records:
Cody Allen Payne, 25, of 53 Tency Lane, was arrested on a felony warrant charging he fled and attempted to elude officers during the chase, which happened Oct. 27 just after 9 p.m.
Payne attracted police attention while driving on Harbor Road at Pine River in a van with a broken headlight that matched the description of a vehicle that was suspected of being involved in another call.
When the officer tried to stop him, he drove off recklessly at speeds up to 65 mph in zones marked 25 mph and 10 mph. He eventually abandoned the van and ran off on foot.
Police found several open alcoholic beverages in the van and two white prescription pills. Social media messages also indicated he was texting while driving.
In addition to the felony warrant, Payne is charged with the misdemean-ors obstructing law enforcement, possession of dangerous drugs, pills not kept in the original container, texting while driving, no headlight, DUI, open container, speeding, reckless driving, stop sign violation, driving without a license, failure to maintain a lane, driving on the wrong side of the road, failure to signal a turn and a seat belt violation.
Payne was being held without bond on the felony charge.