Silver Creek man charged with theft of services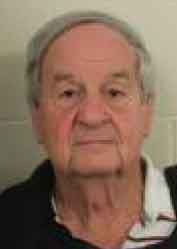 A 79-year-old Silver Creek man turned himself in at the jail Wednesday on a warrant charging him with felony theft of services.
According to Floyd County Jail records:
Randall Doyce McCord, 79, of 4414 Rockmart Road in Silver Creek, is accused of refusing numerous demands for payment of a $1,215 bill for electrical repairs done in April at his business.
McCord is charged with felony theft of services and was being held pending a $1,300 bond.