Rome woman facing felony charge after threatening police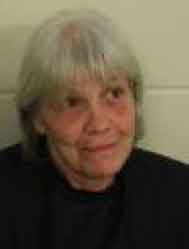 A woman who refused to leave a home on Mary Street in Rome was removed forcibly from the residence but got in more serious trouble after repeatedly threatening physical harm to the officer.
According to Floyd County Jail reports:
Pamela Teresa Campbell, 63, of 504 King Street, refused to leave a home at Mary Street on Tuesday evening. When a Rome police officer arrived, she threatened physical harm against the officer at least twice. After they reached the jail, the woman made another threat and kicked up a leg as if to kick the officer.
Campbell was charged with felony terroristic threats and acts and misdemeanors for simple assault, criminal tres-passing and public drunkeness.
She is being held in the Floyd County Jail pending a $5,700 bond.