Rome man jailed on aggravated assault, battery charges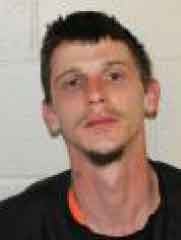 A Rome man remained in jail without bail Wednesday, accused of beating a family member who had a head injury and attacking a person who tried to intervene.
According to Floyd County Jail records:
Zach Bo Thacker, 29, of 7 Addington Court, is charged with felony aggravated assault and misdemeanor battery under the Family Violence Act. He's also facing a misdemeanor charge of obstructing a 911 call and two additional counts of battery from the Tuesday afternoon incident at an Elliott Drive address.
Thacker repeatedly kicked and hit the victim in the head, face and body despite knowing he suffered from a head injury.
He also hit another person multiple times when she tried to stop the attack and grabbed the phone out of the hands of another person who had called 911 and was talking to a dispatcher.