Rome man facing multiple drug charges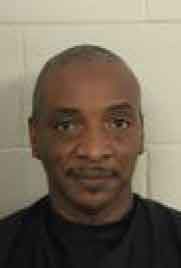 A Rome man has been jailed on several felony drug charges following an in-vestigation by the Rome Floyd Metro Task Force.
According to Floyd County Jail reports:
Rex Fitzgerald Nation, 51, of 10 Burnett Ferry Road, was arrested Wednesday on nine different drug charges and is being held in the Floyd County Jail without bond. He is accused of selling Schedule I or II drugs, three counts of possession with the intent to distribute Schedule I or II drugs and three counts of possession of Schedule I or II drugs.
He reportedly sold oxycodone to a cooperating witness at locations on Shorter Avenue and Burnett Ferry Road Sept. 20, Sept. 28, and Oct. 12.