Rome man facing child molestation, sexual battery charges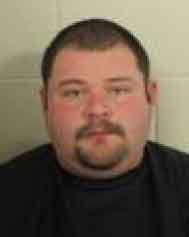 A Rome man accused of molesting a 9-year-old girl over the course of nearly a year was in jail without bond Wednesday.
According to Floyd County Jail records:
Dallas Dewayne Erwin, 27, of 720 Kingston Ave., was arrested Tuesday on warrants charging him with the felonies sexual battery, aggravated sexual battery and two counts of child molestation.
Erwin is accused of molesting the girl between Aug. 1, 2016, and June 30, 2017, by penetrating her vagina with his finger. He is also accused of touching the child's vagina on Nov. 14 to 15.