Rome man accused of wrecking motorcycle, running from police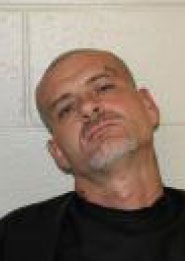 A Rome man remained in jail Thursday pending a $10,100 bond after being accused of wrecking his motorcycle and running away from police.
According to Floyd County Jail reports:
Michael Lee Spears, 41, of 18 Surrey Trail SE, was arrested Wednesday at 9:53 p.m. on Old Summerville Road after he was seen driving recklessly. When the officer activated his lights, Spears roared away, reaching speeds of up to 128 mph. But he ended up crashing his motorcycle, leaving his injured passenger behind.
Spears is charged with felony fleeing a police officer and misdemeanor charges of reckless driving, obstruction, speeding, having a blue light on his vehicle, driving with a revoked license, reckless conduct and failure to stop for a stop sign.