Rome driver cited after pedestrian hit by SUV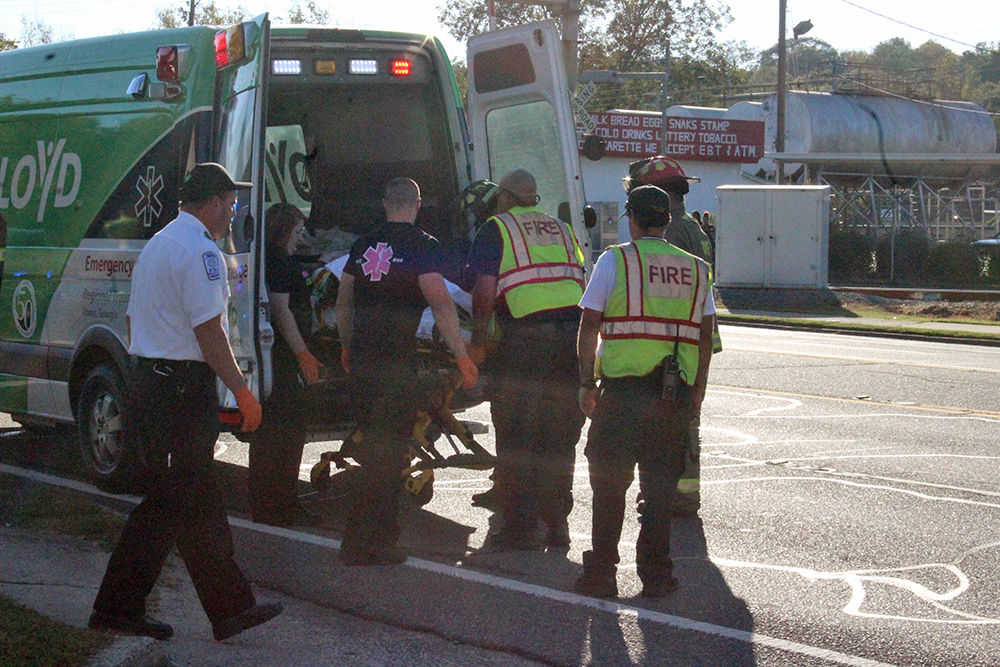 A Rome woman injured while walking on North Broad Street when a car jumped the curb was released from Floyd Medical Center after treatment for minor injuries.
According to Rome Police Department reports:
Austin T. Price, 21, of 13 Brookstone Drive in Rome, was cited for following too closely in the wake of a crash that happened Wednesday evening in front of the Laundromat at 1904 N. Broad St.
Price was driving his gray 2000 GMC Jimmy north on North Broad, behind a 2005 Ford Five Hundred, when traffic stopped. He told police he steered to the right to try to avoid hitting the Ford.
The Jimmy clipped the rear of the Ford, went up on the sidewalk and into the parking lot, striking Barbara J. Meyers of a West First Street address, who was walking. When police arrived, she was face down in the parking lot and she was taken by ambulance to FMC.