Report: Woman had meth in purse when searched at jail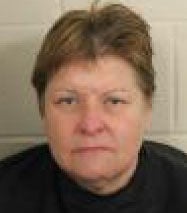 A Calhoun woman accused of stealing $4.90 worth of Bic lighters was in jail without bond Sunday night on a felony drug charge.
According to Floyd County Jail records:
Pamela Delores Franklin, 52, of 239 Baker Circle in Calhoun, had methamphetamine and a glass smoking pipe in her purse when she was searched at the jail.
Franklin was initially arrested on a warrant charging her with stealing four lighters from the Dollar General store, 5785 New Calhoun Highway.
She is charged with felony meth possession, misdemeanor shoplifting and possession of a drug-related object.