Report: Woman charged after dog dies from lack of care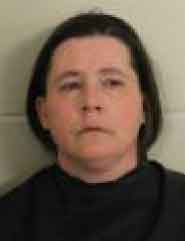 A woman was arrested on a felony charge of aggravated cruelty to an animal after a dog she had chained up outside her house died because she would not give it water, reports stated.
According to Floyd County Jail reports:
Lawanda Carol Noel, 43, of 188 Nelson Street, knowingly neglected the dog while it was chained up outside her home and refused to provide it with water. The warrant for her arrest was obtained Monday morning after the dog died.
Noel was also being held on a misdemeanor cruelty to animals charge.