Report: Woman brought marijuana, crack into county jail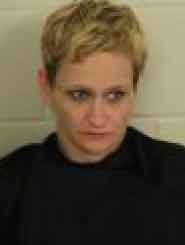 A Floyd County woman accused of smuggling drugs into the jail was being held without bond Sunday night.
According to Floyd County Jail records:
Freda Jean Turner, 37, of 20 Tumlin Drive, was stopped on suspicion of driving while impaired just before 3 a.m. on North Broad Street at Turner McCall Boulevard.
Police said she appeared to be high on marijuana and crack cocaine and the drugs were found on her, in a glove hidden inside an orifice, after she was taken to jail.
Turner is charged with the felonies possession of cocaine and crossing a county guard line with drugs. She's also facing misdemeanor counts of possession of less than an ounce of marijuana, driving under the influence and possession of a drug-related object.