Report: Person driving on suspended license attempted to bribe officer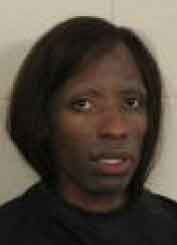 Jail reports state a person who tried to bribe an officer to drop a traffic citation was in jail without bond on a probation violation Wednesday.
According to Floyd County Jail records:
Ashley Alton Diamond, 40, of 201B Woodward St., was stopped early Wednesday morning on Martha Berry Highway for driving without a driver's side side-view mirror. Diamond, whose license is suspended, reportedly offered to give the officers "anything" to let him go with no charges.
Diamond is charged with felony bribery and the misdemeanors improper mirror equipment and driving with a suspended license. Bond was set at $3,500 on those charges but there is no bond on the municipal probation violation.