Report: Man uses brother's name on traffic citations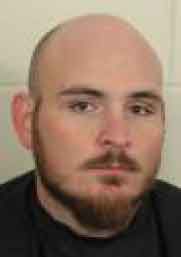 A Calhoun man remained in jail without bond Thursday after being accused of giving police false information and signing traffic citations with his brother's name on two occasions while he had multiple warrants out for his arrest.
According to Floyd County Jail reports:
Oliver Chase Carter, 28, 102 Briarwood Drive, Calhoun, was arrested Wednesday.
On Sept. 29, he was pulled over for a seatbelt violation. He didn't have his license on him — his license is suspended — so an officer took down his name and birthdate. He gave the officer his brother's name and birth date, and additionally used his brother's name to sign the citation.
On Nov. 5, Carter was pulled over by a Georgia State Patrol trooper. He did the same as the prior incident in using his brother's information to sign two citations for no proof of insurance and driving without a license on him.
The next day, Carter's brother called Rome's state patrol post and reported that he believed someone was using his name and date of birth. He then shared this with the Floyd County Police Department and an investigation began, eventually leading to Carter's arrest.
Carter is charged with two felony counts of first-degree forgery, giving false name, address, or birth date to a law enforcement officer, four counts of false statements or writings, and three counts of contempt of superior court. He is additionally charged with misdemeanor driving while license suspended or revoked, driving without license in possession, driving without insurance, and a safety belt violation.