Report: Man hid under old car to escape police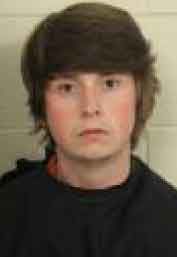 A Silver Creek man is facing felony drug charges after police found him hiding under an abandoned vehicle.
According to Floyd County Jail records:
Dylan Craig Underwood, 18, of 2587 Wax Road in Silver Creek, is accused of having marijuana, bags, scales and a gun on Ford Road. He ran from police and was found hiding under a vehicle on Blackwelder Lane.
Underwood is charged with the felonies possession of marijuana with intent to distribute and possession of a firearm during the commission of a crime. He's also facing misdemeanor charges of possession of marijuana, possession of drug-related objects and obstruction of officers.