Report: Man charged with aggravated stalking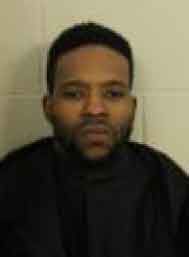 A Rome man who violated a court order has been jailed on a felony aggravated stalking charge.
According to Floyd County Jail reports:
Alamius Saxton Mayes, 25, of 8 Skyland Drive, was arrested Tuesday night after making contact with a man that he had been ordered not to have contact with her.
Mayes violated the terms of that court order during an incident at his home on February 12. He was additionally charged with reckless conduct and battery and was being held in the Floyd County Jail on Wednesday without bond.